CurlTalk Rocks Rules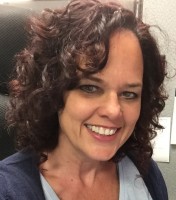 Gretchen
Administrator
Moderators
Posts: 10,840
Curl Virtuoso
NO PROOF OF PURCHASE NECESSARY TO ENTER OR WIN. CONTEST OPEN TO ANYONE AT LEAST EIGHTEEN (18) YEARS OLD WITH ACCESS TO THE  NATURALLYCURLY.COM CURLTALK FORUMS.  
CurlTalk Rocks Contest on NaturallyCurly.com (the "Contest") begins at 12:00:00 a.m. Central Standard Time (CST) on 12/11/2017 and closes at 11:59:00 p.m. Central Standard Time (CST) on 1/20/2017.  Participation on the CurlTalk forums during this time period constitutes entrance into the Contest and full and unconditional agreement to and acceptance of these Official Rules. Winners will be selected by Sponsor based on criteria indicated below:
Dec 10-Dec 16: User creating the most new discussions (Prize: Curl Revolution book)
Dec 17-23: User adding the most comments ($30 Target gift card)
Dec 31- Jan 6: User adding the most reactions ($30 Target gift card)
Jan 7 - Jan 13: User creating the most new discussions (Prize: Curl Revolution book)
Jan 14 - Jan 20:  User adding the most comments ($30 Target gift card)
In the event of a tie, Sponsor shall randomly select the winner from the tied users.
The Sponsor of the Contest is TextureMedia, Inc., located at 3636 Executive Center Drive, Ste 100, Austin, TX 78731 ("Sponsor").
To enter the Contest, simply go to https://curltalk.naturallycurly.com  from 12/10/2017 at 12:01 AM Central Standard Time (CST) through 1/20/2018 at 11:59 PM Central Time (CT), and participate on the CurlTalk forums using the methods outlined in the criteria above. Employees and immediate family members of TextureMedia, Inc, prize providers, advertising and promotional agencies and all other companies involved with this CurlTalk Rocks contest are not eligible to enter or win.  All entrants must observe the CurlTalk Rules of Conduct in order to be eligible for the Contest.  Sponsor reserves the right to disqualify any entrant who tampers with the entry process or undermines the legitimate operation of the Contest.   Entrants must have valid email address and it is entrant's responsibility to update Sponsor of any change in email address.
Sponsor reserves the right to cancel or modify the Contest for any reason, including, but not limited to, fraud, technical failures or any other factor beyond Sponsor's reasonable control that impairs the integrity of the CurlTalk Rocks contest, as determined by Sponsor in its sole discretion. 
Prizes will be mailed to the address provided by the entrant after winning notification from Sponsor. Allow six to eight weeks for delivery. Winners will be announced within 10 days of the Contest end date.   Expenses not specifically included in prize description and all taxes are the sole responsibility of the winner. Sponsor reserves the right to substitute prize for an item of equal or greater value in the event an advertised prize is unavailable. All federal, state, provincial and local laws and regulations apply.  Winners may be required to sign and return a Liability Release and where legally permissible a Publicity Release within seven (7) days following the date of first attempted notification. Failure to comply with this deadline may result in forfeiture of the prize and selection of an alternate winner. By accepting the prize, winner agrees to hold Sponsor and its parent company, subsidiaries, affiliates, partners, representative agents, successors, assigns, officers, directors, and employees harmless for any injury or damage caused or claimed to be caused by participation in the Contest or acceptance or use of the prize.
Sponsor is not responsible for electronic transmission errors resulting in omission, interruption, deletion, defect, delay in operations or transmission, theft or destruction or unauthorized access to or alterations of entry materials, or for technical, network, telephone equipment, electronic, computer, hardware or software malfunctions or limitations of any kind, or inaccurate transmissions of or failure to receive entry information by Sponsor on account of technical problems or traffic congestion on the Internet or at any website or any combination thereof. If for any reason the Internet portion of the Contest is not capable of running as planned, Sponsor reserves the right at its sole discretion to cancel, terminate, modify or suspend the Contest.
Winners will be notified by email within 10 business days of the selection, at which time a full shipping address and phone number will be required for fulfillment of the prize. Winner will have fifteen (15) days from notification to accept the prize by replying to notification email, as applicable. Sponsor is not responsible for late, lost, misdirected or unsuccessful efforts to notify the winner.
Sponsor and their agents, representatives, affiliates, subsidiaries, advertising, promotion and fulfillment agencies, prize providers, legal advisors and the employees, officers, directors and shareholders of each (collectively, "Releases") are not responsible for, and shall not be liable for: (i) late, lost, delayed, damaged, misdirected, incomplete, illegible or unintelligible entries; (ii) any condition caused by events beyond the control of Sponsor that may cause CurlTalk Rocks contest to be disrupted or corrupted; (iii) any printing or typographical errors in any materials associated with CurlTalk Rocks contest ; (iv) any injuries, losses or damages of any kind, arising in connection with or as a result of the prizes or acceptance, possession or use of the prizes, or from participation in CurlTalk Rocks contest. By participating in  CurlTalk Rocks contest, each entrant agrees to indemnify, defend, and hold Releases harmless from any and all losses, damages, rights, claims, debts, demands, obligations, costs, fees, expenses, actions, causes of action and liabilities of any kind or nature whatsoever (including reasonable attorneys' fees and disbursements), in connection with  CurlTalk Rocks contest or resulting from entrant's CurlTalk Rocks contest participation, acceptance, possession, use or misuse of any prizes, including, without limitation, personal injury, death and property damage, and claims based on publicity rights, defamation, or invasion of privacy.
Except where prohibited, each entrant agrees that: (1) any and all disputes, claims and causes of action arising out of or connected with this Promotion or any prize awarded shall be resolved individually, without resort to any form of class action, and exclusively by state or federal courts situated in Austin, TX, (2) any and all claims, judgments and awards shall be limited to actual out-of-pocket costs incurred, but in no event attorneys' fees; and (3) no punitive, incidental, special, consequential or other damages, including without limitation lost profits may be awarded (collectively, "Special Damages"), and (4) entrant hereby waives all rights to claim Special Damages and all rights to have such damages multiplied or increased. Texas State law, without reference to Texas's choice of law rules, governs the Contest and all aspects related thereto.

Gretchen
NaturallyCurly.com co-founder
3A

You are beautiful!