Welcome to the new CurlTalk!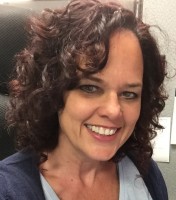 Gretchen
Administrator
Moderators
Posts: 10,840
Curl Virtuoso
We've been working furiously in the background for months to bring you this new and improved CurlTalk.

We hope you love it.

We want to say, right off the bat, that we know it's not perfect. There may be some bugs that we missed. There is some functionality we simply could not check in a testing environment, and we'll have to work through a few things as we get more CurlTalkers chatting and using the system.

There may be some things you flat-out don't like.
Together, let's work to make CurlTalk the best it can be for you, our amazing community.  
Post your thoughts in the feedback area and we'll see what we can do to implement your suggestions.
This system has different moderating tools, and we've discussed them here. It also has a fun ranking system, and a cool badges system. We hope you love all the wonderful new features.

Play with it, test it, let us know.
Most importantly, thank you for sticking with us! 


Gretchen
NaturallyCurly.com co-founder
3A

You are beautiful!