Rules/Guidelines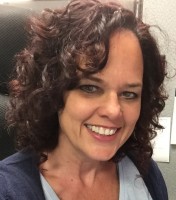 Gretchen
Administrator
Moderators
Posts: 10,840
Curl Virtuoso
We're so glad you've decided to participate in our online community at NaturallyCurly.com! This is the place where anyone with curly hair of any type can gather to share information, meet others with similar interests regarding hair care and other topics, and enjoy the empowerment of being part of a community of people brought together by a common interest.
Together we have discovered the common thread—a curl, kink or wave—that bonds us together.
This is your community. Please keep it friendly and safe, and adhere to our rules:
BE COURTEOUS. BE TOLERANT. You're about to encounter many new friends in our community with new and interesting viewpoints. Please be respectful and tolerant of everyone you meet, even if you disagree with their opinions. Don't use language that is threatening, abusive, harassing, hateful, or racially or ethnically objectionable. And don't engage in personal attacks. This includes NaturallyCurly.com staff and CurlTalk moderators (Guides), who work hard to keep CurlTalk a fun place to visit.
KEEP IT CLEAN, PLEASE. Express yourself freely. But get your message across without resorting to foul language. Postings that contain vulgar or obscene language will not be tolerated in our community. Don't rearrange letters or use odd characters to circumvent the censors. As for photos, keep them tasteful. We want everyone to feel comfortable here. Guides reserve the right to edit a post to remove vulgar or obscene language or images if the original poster refuses to do so.
DON'T ADVERTISE OR PROMOTE. Please help keep our community "commercial free." Never post any unsolicited or unauthorized advertising or promotional items, junk mail or "spam." Soliciting may include promoting a home business, charity drives, items for auction, etc., as well as information such as a contact address or web URL.
SPEAKING OF COMMERCIAL-FREE...DON'T CONDUCT BUSINESS! Please do not post web addresses (also known as "URLs"), banners, links, or the like in your signature or in posts. The Community is for your personal, noncommercial use. It is not a forum for advertising merchandise, promoting your commercial website, soliciting sales of products or services, linking to your online store, or otherwise conducting business. This prohibition applies to your business as well as the businesses of family, friends, acquaintances, and other third parties. And it applies regardless of whether you promote the business in your signature, in posts or anywhere else.
BE WHO YOU ARE. Please do not create multiple profiles. Your account should represent you and should accurately portray your life. Do not falsely represent yourself, or claim to have knowledge or expertise that you don't actually possess. In addition, do not impersonate another user.
IF YOU DIDN'T CREATE IT, DON'T POST IT! Information copyrighted or owned by others should not be posted in our community. Please be aware that if you post any copyrighted information, you will be held responsible. NaturallyCurly.com is not responsible for any posts that violate copyright laws.
SIGNATURE QUOTES. You may not quote another CurlTalk member in your signature unless you have that member's permission to do so. If a quoted member complains about your having quoted her in your sig, you will be required to remove it.
RESPECT THE CURLTALK STAFF AND GUIDES. Our friendly team of Guides includes staff and volunteers who are dedicated to maintaining a safe, harassment-free online community. You may not encounter us all the time, but we do try to stay in touch with what's happening in the community. Please help us do our jobs by paying attention to our posts and following our suggestions. Please respect our efforts.
PROTECT PRIVACY. While we do allow our community members to post information about themselves, we do not allow personally identifying information to be posted about others. Use caution when posting personal information or any information about yourself that you don't want made public. After all, your posts are available to anyone on the internet!
PRIVATE MESSAGES. You may not post the contents or the gist of a private message (including links) or email received from any other person. You may not copy quotes from a thread, then repost them after the OP has deleted the content in question.
LEAVE IT. Please don't start new threads to continue an argument from a thread that was locked. New threads created for this purpose will automatically be closed. By the same token, don't take arguments or drama into other, existing threads either; that, too, will result in threads being closed. Members violating these rules will be subject to warning, timeout or banning.
MODERATION AND INFRACTIONS. If you receive a warning or infraction for one of your posts and have a question about the moderation, please private message a forum moderator to receive clarity. Derailing the thread in question with arguments about the moderation is not allowed and any such posts will be removed by the CurlTalk staff.
ACTIONS AS APPROPRIATE. While these rules cover most common situations, they cannot anticipate everything. For example, instructions for particular topics may be given by Guides within threads and are to be followed even if not explicitly outlined in a rule. We reserve the right to take any actions we deem appropriate to ensure the forum is not disrupted or abused in any way.
WE RESERVE OUR RIGHTS. We reserve the right to remove any postings on our boards. If you fail to observe our CurlTalk Rules & Guidelines, we may terminate your participation in the Community. We reserve the right to change any of these rules at any time without warning or notice.
REPORTING A POST. If you see a post that violates our rules, please help by clicking on the "Flag:Report" link under the offensive post. Then enter your reasons for reporting the post. Hit "Send report" and we'll handle the rest. Avoid reporting posts or threads based on the identity of individuals. Instead, please flag posts based solely on the actual content of the post or profile. Our Guides will not "take sides" of a conflict, but will look objectively at each infraction.
REPURPOSING CONTENT FROM MEMBERS. NaturallyCurly.com is dedicated to finding and emphasizing helpful content created by community members for the benefit of visitors to the NaturallyCurly Community. If you post content that benefits other members, you acknowledge and agree that NaturallyCurly.com may repurpose and create derivative works of such content and that we can use all such content in various ways.
TROLLS: Don't quote trolls.
TIMEOUTS: Guides will temporarily suspend users who fail to comply with board rules and guidelines. These suspensions will last one to two weeks and are implemented at the discretion of the Guide involved.
BANNING: NaturallyCurly team members maintain the right to permanently or temporarily ban any user who violates the above guidelines.
INFRACTIONS:
We use an infraction point system to keep track of infractions.
Upon a first infraction of any of the above rules, you will receive a First Warning, which carries 0 infraction points.

Upon a second infraction of any of the above rules, you will receive a Second Warning, which carries 1 infraction point, and remains on your account for 2 months.

Subsequent infractions are called Big Fat Warnings and carry a penalty of 3 infraction points each. They remain on your account for 3 months. Big Fat Warnings also incur the following:

A jail icon is overlaid over the member's avatar.

The member can't start new discussions.

The member is flood controlled so they can only post once every 150 seconds.

The member's signature is hidden.

If a member accumulates more than 4 unexpired infraction points, he or she will be permanently banned.
A Note About Depression, Anxiety, and Suicide
If you have thoughts of suicide, immediately call 911 or 1-800-273-TALK (8255), if in the United States. If outside the United States, please find your respective country's hotline here: List of suicide crisis hotlines.
Call a hospital or local police for emergency help. Please feel free to talk about your depression, and let members here encourage you or help you with solutions to your problems. But the CurlTalk boards are not an appropriate place for threats to commit suicide, hurt others, or to hurt yourself. Such posts will be removed.
If you are suicidal, please contact a professional suicide counselor immediately. Please don't try to go it alone.
Helpful Information about Using CurlTalk
We'll continue to add resources here to explain how CurlTalk functions.
Reward Points
Badges

Gretchen
NaturallyCurly.com co-founder
3A

You are beautiful!
Tagged: