AMP-Isostearoyl Hydrolyzed Wheat Protein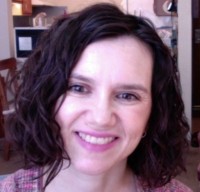 Therese1
Posts: 2,563
Registered Users
Curl Virtuoso
I recently bought some products from Oribe that contain something called AMP-Isostearoyl Hydrolyzed Wheat Protein. I posted on the Reddit Curly board about whether the products could cause problems for protein-sensitive hair.

Someone who obviously had knowledge about chemistry posted in response and said that this protein has been treated in such a way that it is basically no longer a protein, and she did not seem worried that it would be a problem. I responded to her post with a follow-up query, to find out for sure that it would not bond to the hair, but she did not respond.

I'm new on that board and am not sure whether it's good etiquette to PM this person for more info. Does anyone here know whether this ingredient is likely to cause a problem for protein-sensitive hair? I would just test it out myself, but I'm already dealing from protein overload and am not sure I would be able to tell if a product containing this is a problem.
Low poo: Intelligent Nutrients (IN) Harmonic; Oribe Cleansing Creme
RO: IN Harmonic
LI: CJ Beauticurls; Jessicurl (JC) Gelebration Spray
DC: JC Deep Conditioning Treatment; Weleda Rosemary Conditioning Oil
Stylers: JC Confident Coils; IN Volumizing Spray; IN Perfect Hold Hairspray; John Masters Sea Mist; Bumble Bb. Gel; Kenra Firm-Hold Gel; Sevi Blue Yarrow Sea Salt Spray
Low-porosity 2a/b baby-fine hair
Leave a Comment