Sticky build-up from dry shampoo?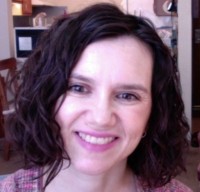 Therese1
Posts: 2,563
Registered Users
Curl Virtuoso
The other day I used a dry shampoo from Sevi that had pigment added to make it suitable for use on very dark hair. I have played around with using this product before and didn't have any ill effects, but last week I used quite a bit of it (much more than before) and worked it into all of my hair.

When I washed my hair the day after using the product, it felt like it was full of build-up (sticky and tangly, loosened curl, flat and limp), and it took forever to diffuse dry. I tried washing again with a sulfate poo, but that seemed to do nothing. I washed again with Kinky Curly Come Clean, but that just seemed to strip my hair. I did a deep treatment with Curl Junkie Smoothing Daily Conditioner, which has some emolllients, and that helped a little bit, but I also felt that my hair was overly soft afterward.

My hair feels like it felt after I used an amla treatment (paste on dry hair) a year or two ago: sticky and coated, impervious to moisture, and lacking curl. Is it possible that the pigment in the natural shampoo somehow adhered to my hair? Is there any way to get it off?

Ingredients: Arrowroot Powder, Tapioca Starch, Brown Illite Clay, Moroccan Lava Clay, Essential Oils of Green Mandarin, Myrrh and Neroli, Iron Oxides (CI 77499, CI 77491, CI 77492).

On a side note, I am protein sensitive and easily get protein overload. But I don't think that the ingredients would have protein in any appreciable amounts so as to cause this problem.
Low poo: Intelligent Nutrients (IN) Harmonic; Oribe Cleansing Creme
RO: IN Harmonic
LI: CJ Beauticurls; Jessicurl (JC) Gelebration Spray
DC: JC Deep Conditioning Treatment; Weleda Rosemary Conditioning Oil
Stylers: JC Confident Coils; IN Volumizing Spray; IN Perfect Hold Hairspray; John Masters Sea Mist; Bumble Bb. Gel; Kenra Firm-Hold Gel; Sevi Blue Yarrow Sea Salt Spray
Low-porosity 2a/b baby-fine hair
Leave a Comment