Total hair newbie: help/advice needed

Skurt
Posts: 1
Registered Users
Hi! So I'm completely new to all things hair related (literally spent an hour or two reading some of the articles here) and I just wanted to see if anybody could impart some wisdom.
So I've got thin, curly hair and hae been self conscious about my scalp showing through. I usually keep it cut really short so I don't have to worry about it for a few months and that's the typical advice I get for the thinness of my hair. However, I wanted to gather some opinions on whether or not my scalp can be saved and has any hope of being able to grow my hair out and be able to beautify it with proper haircare and product use. But like I said, total newb! Haven't the first clue what my options are, or if a fade cut is the height of my hairs stylishness.
Also, I'm not 100% on my hairtype. Anyone with a discerning eye? Having a hard time finding a useful male picture comparison.
TL;DR, I've got just a few questions!
1. Is my hair just straight up doomed? I can't even tell if it's just serious thinness or if I'm just lucky enough to have early onset balding.
2. I live in a hot, humid climate (tropical island), what products should I look at trying?
3. How often would I need to use said product? Like shampoo, conditioner, leave in/moisturizer etc? Only ask because I've heard it said that I should avoid washing my hair too much as it'll only worsen my thinning hair.
Any an all help would be early appreciated. Like I said, it's hot here, and I can't take wearing a beanie just to leave my house shame-free! Just trying to find out if I'm gonna have to resign to rocking a cue ball for the rest of my life. (Would be a total bummer, I'd have liked to have long hair at least once in my life
).
Thanks so much for any help! P.S., here are pics. Hair unwashed at the time of the pic, little oily, contributes to the scalp visibility.
(^^^ back side ^^^)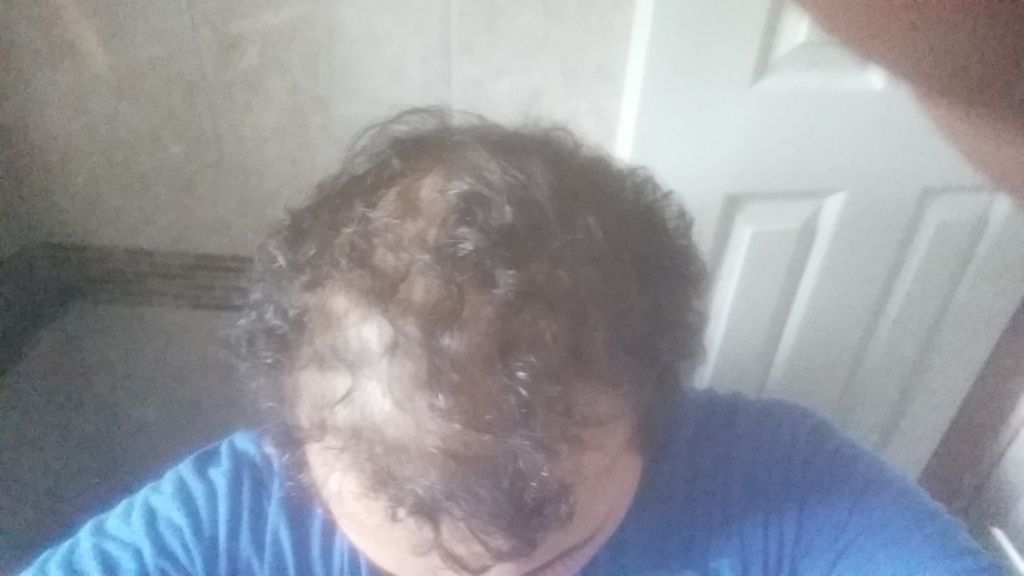 Leave a Comment