Tips for going natural?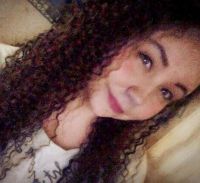 naturallyK
Registered Users
Posts: 7
Curl Neophyte
So, I've been thinking seriously about going natural and stopping all colour/perms on my hair, but there are a few things I'm worried about.
I haven't been completely natural in ages (at most I've still dyed my hair, the colour in the photo), and now my hair is super short (less than 8"), straight, and very, very damaged. I bleached, and then permed my hair and I just...
Kind of want to get used to my natural hair again (and have fresh hair to colour, not going to lie); the last time I left my hair alone, though, it wasn't *all* curly, and I had to actually style my hair overnight to get it to curl in some places, as opposed to having it just curl naturally, and I worry that as much damage as I've done now, it might be worse?
What tips do you have for a scalp that itself is really damaged?
(Now even hair dye burns on my head.)
Do you think treating my scalp nice and using pro-curl products will help? If I 'go natural' and my hair is terrible I'll feel like I've wasted my time, and probably want to perm it again 😩
My scalp is oily; hair is coarse and porous.
***
Leave a Comment