We'd like your help getting CurlTalk back on its feet!

By participating on CurlTalk — posting, commenting, liking — in the next few weeks, you will automatically be entered to win amazing prizes.

Our latest winner is Savagegirl!

CurlyCanadian, Bomega and EllaJ have also won wonderful prizes! Will you be next? Post, like, comment, GET ACTIVE and help us get CurlTalk ENERGIZED again!

Learn more!
Gels that make the hair LESS curly instead of enhance?
SoLastSunday152
Posts: 428
Registered Users
I've been liking my hair a little less curly lately, and I'm trying to remember which gels actually had the opposite effect of enhancing my curls. I know the HE Humidity Defying Gel used to do it, but I don't think it's sold anymore. Any others? Thanks.
Lindsey
BKT'ed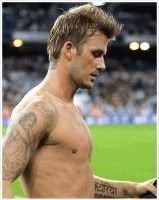 Leave a Comment