Anyone tried Kate Scott's styling method?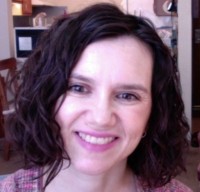 Therese1
Posts: 2,563
Registered Users
Curl Virtuoso
I was surfing YouTube the other day and came across some videos by Kate Scott, a Ouidad stylist. She has several videos on styling curly hair. I'm going to try some of her techniques, since I've been having issues since I started growing out my hair (hard to get product distributed evenly, hard to make clumps, hair having no volume, etc.). I was just wondering if anyone else had tried it and how it worked for you. Here's the link to the first one:
https://www.youtube.com/watch?v=y18RwDcJAXc
.
Low poo: Intelligent Nutrients (IN) Harmonic; Oribe Cleansing Creme
RO: IN Harmonic
LI: CJ Beauticurls; Jessicurl (JC) Gelebration Spray
DC: JC Deep Conditioning Treatment; Weleda Rosemary Conditioning Oil
Stylers: JC Confident Coils; IN Volumizing Spray; IN Perfect Hold Hairspray; John Masters Sea Mist; Bumble Bb. Gel; Kenra Firm-Hold Gel; Sevi Blue Yarrow Sea Salt Spray
Low-porosity 2a/b baby-fine hair
Leave a Comment