My hair feels like straw. :( Can you help?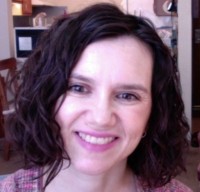 Therese1
Posts: 2,563
Registered Users
Curl Virtuoso
I am really struggling with dry hair. I seem to have tried everything: DTs, clarifying, chelating, etc. My hair feels like straw. I am not sure if I am reacting to something in my formerly OK products, combined with protein overload from trying different things to fix my hair.
About a month ago, I did an amla treatment, and I think that that made things much worse. My hair is very frizzy and dry and isn't responding to conditioners very well. I tried clarifying with Avalon Organics Lemon Shampoo (which I didn't realize had protein in it, ugh!), Kinky Curly Come Clean, the Lemon-Aid recipe from the CG book, and apple cider vinegar. I have soft water, so I don't think minerals are that much of a problem (the Lemon-Aid and ACV didn't seem to do anything). I have also noticed that my hair is taking a lot more time to dry than is typical, so I think that my porosity has changed (I used to be high porosity).
Does anyone have any advice for how to get my hair back to normal? I did a DT today with the CJ Smoothing Conditioner, and that improved the texture (though not completely) but maybe that isn't strong enough. I followed the DT with CJ Beauticurls LI and JessiCurl Rockin' Ringlets. The JCRR was a sample packet; I hadn't tried it before. I think it might have been a bad idea, because as soon as I put it on my hair, my hair felt dry and tangly.
The CJ products seemed to make my hair feel softer, but my hair after diffusing looks a little greasy...maybe I put on too much of the Beauticurls, seeing as I already had lots of butters in the CJ Smoothing Conditioner?
Any advice on how to get my hair back to normal is appreciated!
Low poo: Intelligent Nutrients (IN) Harmonic; Oribe Cleansing Creme
RO: IN Harmonic
LI: CJ Beauticurls; Jessicurl (JC) Gelebration Spray
DC: JC Deep Conditioning Treatment; Weleda Rosemary Conditioning Oil
Stylers: JC Confident Coils; IN Volumizing Spray; IN Perfect Hold Hairspray; John Masters Sea Mist; Bumble Bb. Gel; Kenra Firm-Hold Gel; Sevi Blue Yarrow Sea Salt Spray
Low-porosity 2a/b baby-fine hair
Leave a Comment