Spray for moisturizing lo-po hair?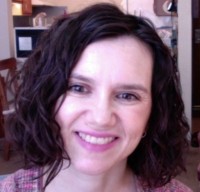 Therese1
Registered Users
Posts: 2,563
Curl Virtuoso
Does anyone have any suggestions for a moisturizing spray for low-porosity, fine hair? I would like something to refresh my second-day hair.

I know that some people use conditioner plus water, but I am not sure what amounts to use. Every time I try to make a spray, the conditioner plugs up the spray nozzle. It seems like by the time I get the mixture diluated enough to spray, there is hardly any conditioner in there and I might as well just use plain water.

I'm open to store-bought sprays as well--they don't have to be homemade. Thanks!
Low poo: Intelligent Nutrients (IN) Harmonic; Oribe Cleansing Creme
RO: IN Harmonic
LI: CJ Beauticurls; Jessicurl (JC) Gelebration Spray
DC: JC Deep Conditioning Treatment; Weleda Rosemary Conditioning Oil
Stylers: JC Confident Coils; IN Volumizing Spray; IN Perfect Hold Hairspray; John Masters Sea Mist; Bumble Bb. Gel; Kenra Firm-Hold Gel; Sevi Blue Yarrow Sea Salt Spray
Low-porosity 2a/b baby-fine hair
Leave a Comment