Experiences with SM yucca plantain style milk?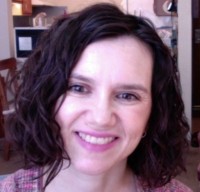 Therese1
Registered Users
Posts: 2,563
Curl Virtuoso
For those of you with fine, porous hair, what have been your experiences with the SM yucca plantain antibreakage strengthening style milk?

The Polished Curl had a youtube video talking about how she refreshes her fine, wavy hair in the dryer months, and she recommended the SM yucca baobab milk, which I think is now the yucca plantain line. I'm wondering if it's worth trying or whether it's going to leave my hair feeling greasy, since I know a lot of SM products are heavy.
Low poo: Intelligent Nutrients (IN) Harmonic; Oribe Cleansing Creme
RO: IN Harmonic
LI: CJ Beauticurls; Jessicurl (JC) Gelebration Spray
DC: JC Deep Conditioning Treatment; Weleda Rosemary Conditioning Oil
Stylers: JC Confident Coils; IN Volumizing Spray; IN Perfect Hold Hairspray; John Masters Sea Mist; Bumble Bb. Gel; Kenra Firm-Hold Gel; Sevi Blue Yarrow Sea Salt Spray
Low-porosity 2a/b baby-fine hair
Leave a Comment