How to best sharpen eye pencils?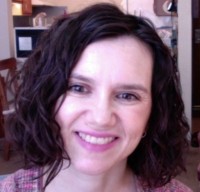 Therese1
Registered Users
Posts: 2,563
Curl Virtuoso
Sharpening eye pencils is the bane of my existence. I love it when you get a new pencil, with its nice sharp tip...but I can never sharpen them to get the same sharp tip thereafter. I think it is the sharpeners. They all seem to contain a little "stop" near the far end of the sharpening hole, which causes the end to be blunt. It is like a little piece of metal stuck in the sharpening hole that prevents the pencil from going too far forward and getting a nice point on it.

I tried putting the pencils in the freezer, but all that did was make the tips break. (I've never had an eye pencil tip break on me while sharpening, so I can only assume that the freezing did it.)

The one I'm using now is Sonia Kashuk, which is made in Germany. Does anyone have any sharpeners that they would recommend? And how often do they need to be replaced?
Low poo: Intelligent Nutrients (IN) Harmonic; Oribe Cleansing Creme
RO: IN Harmonic
LI: CJ Beauticurls; Jessicurl (JC) Gelebration Spray
DC: JC Deep Conditioning Treatment; Weleda Rosemary Conditioning Oil
Stylers: JC Confident Coils; IN Volumizing Spray; IN Perfect Hold Hairspray; John Masters Sea Mist; Bumble Bb. Gel; Kenra Firm-Hold Gel; Sevi Blue Yarrow Sea Salt Spray
Low-porosity 2a/b baby-fine hair
Leave a Comment