Morbid?

Starmie
Registered Users
Posts: 7,169
Curl Virtuoso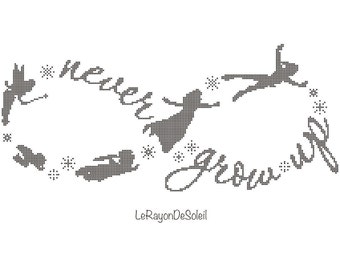 Or is it just me?!
I have a colleague/friend who's having a baby and I want to do a cross stitch for her. She's into Peter Pan (
really
into) and is doing the nursery with a PP theme, but not a Disney version. I saw this and like it but I just have it in my head that a thing for a baby that says 'never grow up' is somehow not right because what's the alternative to growing up?
Am I weird for thinking it's morbid? I know she'll 'get it' and know the thought behind it but I'm just not sure. Am I overthinking here?
Opinions most welcome!
3b in South Australia.

Leave a Comment