Switching from concern over volume to concern over curl formation?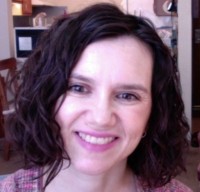 Therese1
Registered Users
Posts: 2,563
Curl Virtuoso
As I noted in a previous thread, I am experimenting with growing out my fine, wavy hair. Someone (can't remember who!) noted a while back that there is generally a trade-off between being concerned about getting volume (which means having some frizz) and being concerned about having well-defined curls (which generally cuts down on the volume). For those of you who have volume concerns but wear your hair long, have you found that the longer length means you focus more on getting defined curls than on volume?

I am really frustrated with trying to get my fine hair to have volume, which is why I ask. I'm wondering if growing my hair out is just going to frustrate me, or whether once my hair gets to a certain length, volume won't really matter.
Low poo: Intelligent Nutrients (IN) Harmonic; Oribe Cleansing Creme
RO: IN Harmonic
LI: CJ Beauticurls; Jessicurl (JC) Gelebration Spray
DC: JC Deep Conditioning Treatment; Weleda Rosemary Conditioning Oil
Stylers: JC Confident Coils; IN Volumizing Spray; IN Perfect Hold Hairspray; John Masters Sea Mist; Bumble Bb. Gel; Kenra Firm-Hold Gel; Sevi Blue Yarrow Sea Salt Spray
Low-porosity 2a/b baby-fine hair
Leave a Comment