3a help please

Hyde
Registered Users
Posts: 2
Hi all
I've spent days on this fantastic website and finally thought I had the routine figured out so jumped onto curlmart to order some product based on recommendations I had read.
Once I got there I became so confused!
I know that I need a leave in conditioner and a gel or mousse of some kind but where do the other products fit in? Sealers, moisturisers etc etc etc?
I am pretty sure my hair is 3a, it is dense, thick and porous (and coloured)... I have a co-wash, leave in conditioner and a gel (all Giovani - I like natural products).
What I want is to try some of the products the users here talk about. My hair gets a lot of frizz on top of my curls as soon as I start to scrunch it wet so I am obviously missing some vital ingredient. Picture below.
So my question is - what should I buy/try?
Also I am not sure about the final order, when or where these products should be applied in the routine. Is there one page that can answer all these questions?
Also can curls change direction halfway down?
Thanks!
Hyde
[IMG][/img]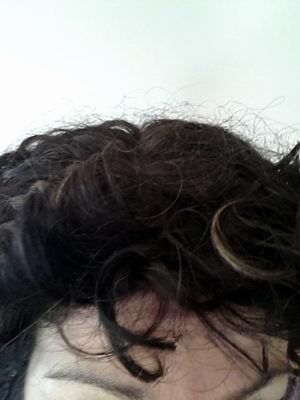 Hyde downunder in NZ
Leave a Comment