HELP!!!! makeup tragedy...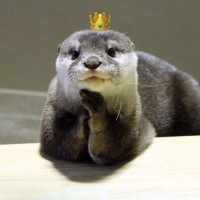 rouquinne
Posts: 13,737
Registered Users
Curl Connoisseur
okay, i just know y'all are going to think i'm totally nuts [more than you already do, but i can live with that], but...
it's bad enough that Maybelline discontinued
Wonder Curl
mascara in Canada, now i can't find my eyeliner!
yes, i know i'm president of the Harlots, but i don't use MAC products alone.
my eyeliner of choice is Maybelline
Smoked Kohl
in the shade "Smouldered Chestnut". and i'm nearly out of the stuff.
so i was in the drugstore yesterday and it is GONE!!!! not available!!!
*sigh*
i can't access the Maybelline web site because i can't run Flash on this ancient computer, so i don't know if the product has been completely discontinued or if it's just not available in Canada any more. i'd be most grateful if someone could look for me.
and if it is still available in the US, i'd be even more grateful if some kind soul could buy some for me. 100 pencils should about do it!
Leave a Comment