New here-- And can't figure out what KIND of product to use.
icallitbliss
Registered Users
Posts: 2
Hi all, I'm new here. My sister has been following the CurlyGirl method for years and years and referred me to this site. Over the years my hair went from straight, to like a barely 1a, and now, I think I'm 2bish. When I'm not blowdrying or flat ironing my hair straight, I have NO clue how to handle my hair. My hair is also very fine, which is strange, cause it didn't used to be. Oh, and I also have highlighted/color treated hair. It's in good condition, just super dry.
1. I've tried scrunching in gel, but it's just made my hair crunchy/look like ramen. Usually still have frizz.
2. I've tried a curl spray, since I thought it would make my hair soft but keep my curls defined. They were defined, but HOLY FRIZZ. That's actually what I used on my hair today when my sister finally had enough and said, "We gotta do something about that."
3. I've tried mousse, and my hair felt disgusting. I can't really describe, and my curls felt matted down. Then again, I could have used too much. I never know how much to use.
-- I've also heard of using beach spray (like the one Bumble and Bumble makes), but I'm paranoid it would be super drying on my highlighted hair, and I'm also not sure how to use it.
4. I've tried using a diffuser and it didn't do much for me.
5. I've tried just air drying, and while the waves look nice when they do what they want, still sooooooooooo much frizz.
So, as you can see, frizz is a major problem in my life. It's usually why I flat iron so much. It bugs me.
My sister told me if I use gel, she says I have to scrunch the crunch out of my hair. But I don't really know how to do that without adding more frizz.
For the record, I do my scrunching with either just my fingers with product, or with a towel. Now that I've browsed around, it sounds like microfiber towels are key for a wavy/curly.
So does anyone have any tips?
Oh, and here's some pictures:
This one was taken a few weeks ago when I used that curl spray (it's John Frieda Dream Perfecting Curls). I'm using this especially because it shows what my hair looks like at a different angle.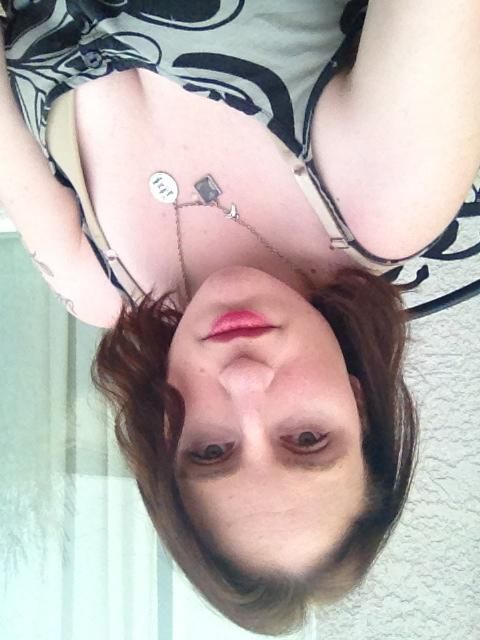 This is my hair when all I do is put in a light leave in conditioner, run a brush through, and air dry. I'm finding I actually think it doesn't look that bad.
And this is today, when I used that same curl spray and scrunched with a towel. I'm realizing maybe I get more frizz the more I mess with it and scrunch it.
Should I just be letting it do its thing after a shower and not touch it at all?? Thanks guys for reading this novel of a post. :wave:
Leave a Comment