Hair talk
Nallia
Posts: 2,979
Registered Users
I'm posting this here because I know some of you aren't strict CG anymore.
I decided to get my hair blown out when I saw my stylist this weekend because I've been getting bored with my hair and I was curious to see how long it's gotten (I started growing it out around Christmas). I really didn't expect to like it so much, but I love it!
I want to start blowing my hair straight again, but I don't want to destroy the curls. I don't even know if it's possible to do one without doing the other, but I've spent the last four years growing out the damage and I don't want to make my hair look like straw again. I love my curls and want to be able to wear it either way.
Thoughts? Advice? Product help? If I want to keep it healthy do I need to just not mess with it and accept that I have to have it curly all the time?
Curly:
Straight: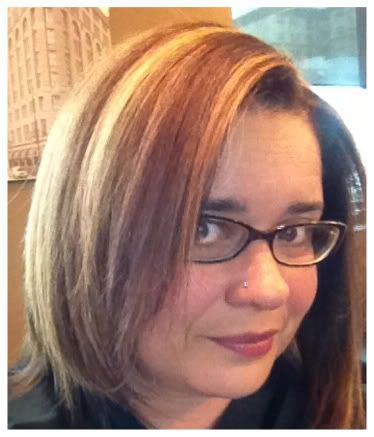 "...just because you're paranoid doesn't mean that there isn't an invisible demon about to eat your face."
~Harry Dresden
Leave a Comment