We'd like your help getting CurlTalk back on its feet!

By participating on CurlTalk — posting, commenting, liking — in the next few weeks, you will automatically be entered to win amazing prizes.

Our latest winner is Savagegirl!

CurlyCanadian, Bomega and EllaJ have also won wonderful prizes! Will you be next? Post, like, comment, GET ACTIVE and help us get CurlTalk ENERGIZED again!

Learn more!
Be My Honey Bunny!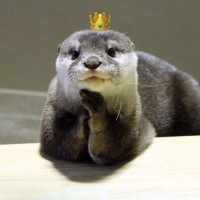 rouquinne
Posts: 13,566
Registered Users
Curl Connoisseur
as promised...

i had interest expressed by others after the Valentine matches went out, so by popular demand here is the

It's Spring!

-

Happy Easter!

-

April Fool!

card exchange!
here's how it works:
send me an email:
rouquinne@rogers.com

by 5:00 pm on Friday, March 8th!
when i get home from work that day i will be sending your "bunny" name to you. since we keep running into mail problems, that is the deadline - i apologize, but no latecomers will be accepted.
give me your curltalk name, real name and snail mail address.
let me know if you do NOT celebrate Easter and would prefer a spring/April Fool card.
i will do my best to make sure that people don't exchange cards with their Valentines/Secret Santas - what's one more spreadsheet between friends?
Leave a Comment