We'd like your help getting CurlTalk back on its feet!

By participating on CurlTalk — posting, commenting, liking — in the next few weeks, you will automatically be entered to win amazing prizes.

Our latest winner is Savagegirl!

CurlyCanadian, Bomega and EllaJ have also won wonderful prizes! Will you be next? Post, like, comment, GET ACTIVE and help us get CurlTalk ENERGIZED again!

Learn more!
HELP: Festival/Camping Curly Afro Styles

CrystalRevelation
Posts: 8
Registered Users
Hello everyone!
As the summer months approach, I'll soon be facing festival season. I was wondering if anyone has ideas for a 3c/4a curly afro to stay moisturized and beautiful over the course of 4 festival days without much chance of washing it or bringing along loads of products, etc. Styling ideas anyone? Spritz that will keep it healthy in the sun? How can I maintain my giant halo of curliness outdoors?

Thanks so much! :toothy4:
I officially made my decision to transition to my natural hair in December 2009.
Last Relaxer: September 2009
Big Chop: Nov. 2010
3b/3c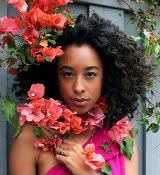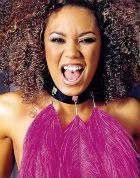 :color: CrystalRevelation
Leave a Comment