CurlTalk
Knots and snarls!!

Houseofcurls
Posts: 322
Registered Users
My hair is crazy. I cannot finger detangle my hair to save my life. It seems as though it's not conditioned enough, but I am sure it is. I'm wondering if anyone can sort of help me pinpoint where or how I might get them out, without ruining my fragile curls. Is it OK to use a comb at some point? a fine tooth one? because I am not getting it out with my wide tooth comb.
My routine is as follows...
Spray with water and squirt of TJ's Tea Tree Tingle con dish. It's mixed in a psray bottle. I dampen hair, smooth Tresemee over it it (the 2/3 at the end, not roots). I cowash with TJ's TTT con dish, try and finger comb when it's in, rinse out (cold water). I con dish with SM gold label conditioner (HG!). I rinse in cold. I do all of this upside down, outside of the shower. If I am in the showe, even bent over, it doesn't turn out. I do not know why! lol!
So, then I put in FSG, SM smoothie, plop for 20 mins. add come KCCC and diffuse and voila. But still, the tangles, you can sorta see them in the pic.
I also wonder am I using too much conditioner? Like, is that a lot?! It seems like it!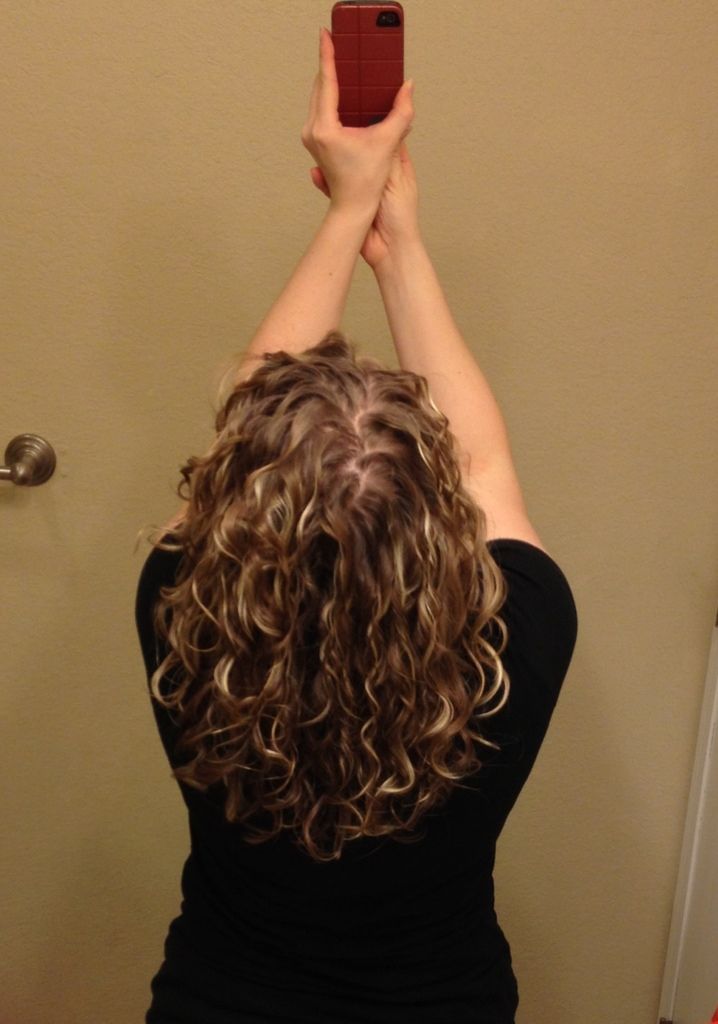 Rae ~ 2c/3a ~
Wife to a 3c Curly Guy
Mom to a straight and a curly.
"The Longer the Hair, the Bigger the Blob."
Porous, very dense but fine hair. Medium everything else.
CoWash: Tressemee naturals
RO: Generic biolage and generic joico k-pak
LI: Tresemee
Miss Jessie's Pillow soft curls, diffuse 50%, add KCCC and diffuse to 80%.
Always wash upside down.

Leave a Comment