We'd like your help getting CurlTalk back on its feet!

By participating on CurlTalk — posting, commenting, liking — in the next few weeks, you will automatically be entered to win amazing prizes.

Our latest winner is Savagegirl!

CurlyCanadian, Bomega and EllaJ have also won wonderful prizes! Will you be next? Post, like, comment, GET ACTIVE and help us get CurlTalk ENERGIZED again!

Learn more!
Halp D: What type am I?

SweetonParis
Posts: 4
Registered Users
I have NO clue how to work this type thing. Here are some pictures of my hair... It kind of varies sometimes. But anyway, it's like shiny and spirally and I really like it, but in order to get tips and stuff from here, I need to know what type I am
THANKS in advance!!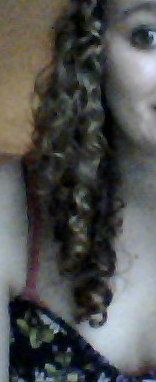 Sorry they're not really good quality, they were taken with my laptop. I'd really appreciate the help!
Leave a Comment