We'd like your help getting CurlTalk back on its feet!

By participating on CurlTalk — posting, commenting, liking — in the next few weeks, you will automatically be entered to win amazing prizes.

Our latest winner is Savagegirl!

CurlyCanadian, Bomega and EllaJ have also won wonderful prizes! Will you be next? Post, like, comment, GET ACTIVE and help us get CurlTalk ENERGIZED again!

Learn more!
2a peeps . . . 3 Months In - There is HOPE! (pics)
tambalina
Posts: 64
Registered Users
11/21/12 marked my 3 month anniversary of my first CG experience. I'd thought I'd document my journey so that other "barely wavy" people can see what learning about your hair's properties can do.
Background:
I am half-Asian and half-Caucasian which means I have fine, medium and course hairs all over my head. There is no rhyme or rhythm to where they are or how they behave. My BSL+ hair was virgin until I dyed it with 2 boxes of Feria in June. Big mistake. So now I use henna and indigo to cover my grays.
This was my hair on August 13, 2012: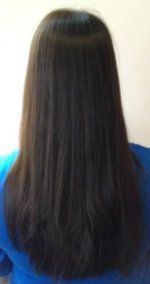 And this was my first CG wash on August 21, 2012:
This was when I diffused my hair successfully for the first time on September 11, 2012:
By this time, I've been hitting my hair hard with moisture and occasional protein treatments that weren't as successful. Here is a pic from October 25, 2012 when I finally achieved some root curl: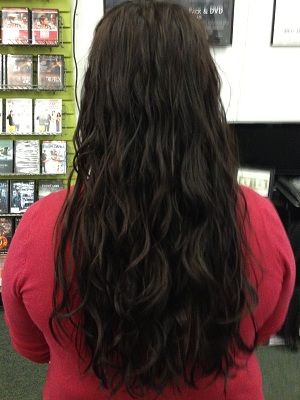 It finally dawned on me that I was getting over-conditioned, so I tried a few protein treatments. This was after IAGirl's gelatin treatment on November 6, 2012:
And here is my (belated) 3-month anniversary pic on November 26, 2012 when I used Neutral Protein Filler: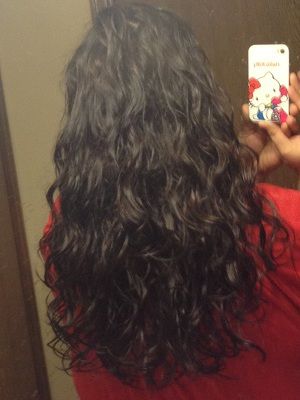 The point of all of this is to show you that learning about what your hair needs and using different techniques can do. Never in my wildest dreams would I have thought I could go from this to this in a matter of 3 months:
There *IS* hope out there, 2a wavies!!
[SIGPIC][/SIGPIC]
CG Journey Start Date: 08.21.12 Now modified CG
F/M texture, Med Density, Low/Normal Porosity, Hennindigo

Current Routine (Still working out the kinks):
CO-Wash
: IEC, VO5VMT, TNRV
Rinse Out
: YTCarrots, DLOO, Renpure Red, GVPCB
LI
: YTCarrots, CCC
Styler
: AG:RC, KCCC, LALNC, FSG
Leave a Comment