We'd like your help getting CurlTalk back on its feet!

By participating on CurlTalk — posting, commenting, liking — in the next few weeks, you will automatically be entered to win amazing prizes.

Our latest winner is Savagegirl!

CurlyCanadian, Bomega and EllaJ have also won wonderful prizes! Will you be next? Post, like, comment, GET ACTIVE and help us get CurlTalk ENERGIZED again!

Learn more!
What Would My Hair Look Like Short?

evangi23
Posts: 2
Registered Users
I don't know what to do with my hair anymore. I'm getting really tired of styling it, and I don't think it looks good anymore. It's so boring and I want change. Not only that, but it's dry and damaged, extremely thick, and my scalp is always itchy. I can't even reach it to wash! My hair's not shiny, it's not great, it's just there, and I kind of want it gone.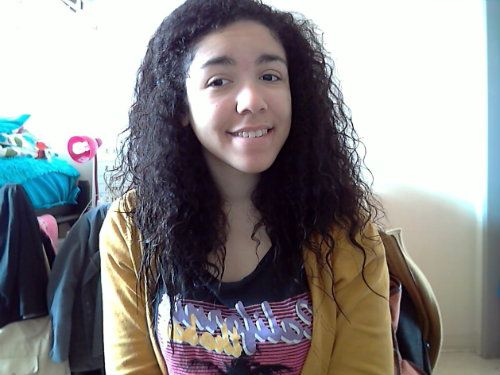 I've wanted to grow my hair out long in hopes that it would stop being a pyramid and because I think it would look nice, but that's an impossible task seeing as it breaks before it lengthens. Now, I'm looking for short hair that's a little longer than a pixie. Like a Carey Mulligan or Michelle Williams length.
I'm just so frustrated by it, and I don't know what to do. I guess I'm open to suggestions about what I should do to make the curls look nicer, but I'm very interested in cutting it short and starting again. Will it look terrible? What do you know from experience or think?
My biggest concern is that it'll keep a curl and I'll look like a newborn (something I don't need considering I'm 20 and everyone thinks I'm 15/16. I'm still asked for ID at rated R movies and to buy M video games!). I also feel like growing it out will be a disaster, but I've had shorter curly hair before, and it doesn't look hideous... once it reaches my chin.
Thank you for any help!
Leave a Comment