Curly Holiday Swap 2012 Edition!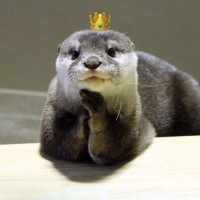 rouquinne
Posts: 13,737
Registered Users
Curl Connoisseur
This is the lucky 13th year of the Curly Holiday Swap in honour of Christmas, Yule, Kwanza, and Hanukah.
If you sign up and have an emergency that will prevent you from participating, let me know ASAP and I will try to find a replacement for you. I don't want anyone to end up as a grinch (or be grinched).
The Rules
1
– To participate, you must have been a member for at least 6 months. NO exceptions! Join date must be before May 2012.
2
– Gift price limit is $25.
3
–
Delivery confirmation required unless specified!
This is important, and it's as much for the benefit of the gift sender as the giftee.
Please send your tracking number to me when you send your gift.
4
– Gifts must be sent in time for everyone to have their gifts by December 25th.
5
–
Don't forget to reveal your NC name when you send your gift.
This is important; people come here and don't know who to thank!
6

– We have previously determined that this is best reserved for members in Canada and the US only because of the problems with international mail at this time of year.

If you want to participate

, please e-mail your:

* NC.com username

* Real name

* E-mail address

* Real address (where you want the package sent - home or work)

* Let me know if you are okay shipping across the border

You can send me a PM here, but I would prefer that you send your participation request to

[email protected]


The end date for signing up will be Wednesday, November 21st, the day before American Thanksgiving

.

Because I will make matches the next day, I won't be able to accept latecomers.

I will send out matches by November 23rd at the latest.

If you fail to keep up your end of this deal,

names of offenders will be posted the day after

Orthodox Christmas - January 8, 2013

.

Please keep this in mind when signing up.

(Moderators, please sticky this thread until November 21st, thank you.)
Leave a Comment