Lisa's Curl Flood Moisture Treatment
LISA LISA
Registered Users
Posts: 566
I am in complete shock. My hair is twelve brands of awesome today. I have NEVER seen it like this! I can't help but keep taking photos.
The shine is BLINDING. There is NO FRIZZ. It is so incredibly SOFT and SWOOSHY. The curls are so HAPPY!
I came to this trying to recover my hair from protein overload last month - velcro ends. My hair doesn't like the SMT because of the aloe, so here's what I came up with instead - I've been calling it the
Curl Flood Moisture Treatment.
1 part protein free moisturizing conditioner - I used Suave Lavender & Lilac.
1 part pure Vegetable Glycerine.
1 part (kneaded, softened, not melted) Coconut oil.
Wet hair.
The mixture should be the consistency of pudding. Smooth through wet hair and gently massage into length for a few minutes. Clip up and leave in for 1 hour. Rinse out and CO wash with same protein free conditioner. Style as usual.
Now, these can appear a bit deceiving because my hair is SO shiny. I just want to be clear that my hair is
NOT wet
&
NOT oiled
in these pictures. It is completely dry with only a bit of coconut oil on the very ends.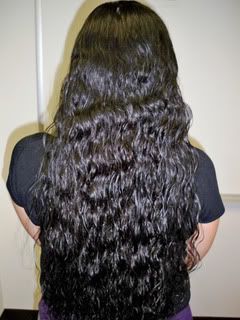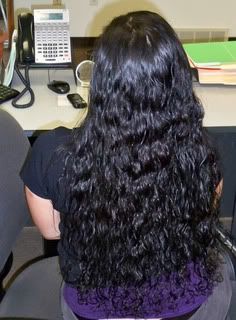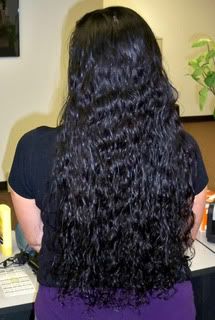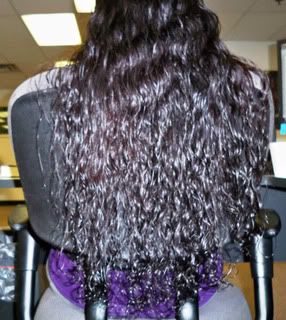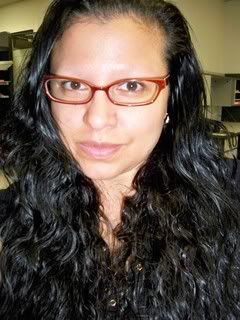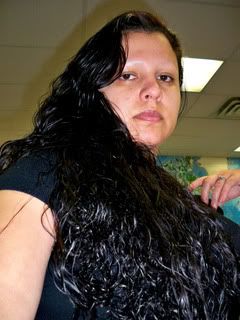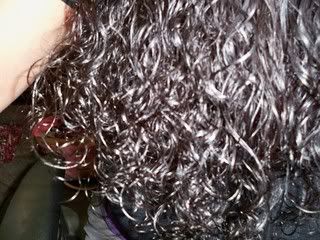 I must give props to my co-workers (all rough & tumble type guys) for taking the photos of the back. Love my bro's!
Big Chop from hip - 5/2014
Enjoying the journey to APL or BSL!
Leave a Comment