Deedleguide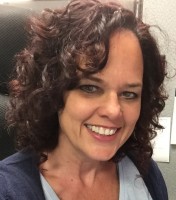 Gretchen
Administrator
Moderators
Posts: 10,840
Curl Virtuoso
Please join me in congratulating Deedleguide as she goes back to "Deedles".

Family obligations require that she regretfully end her tenure as a CurlTalk guide. We thank her profusely for her service, and welcome her continued presence on the boards as our dear Deedles.

Gretchen
NaturallyCurly.com co-founder
3A

You are beautiful!