We'd like your help getting CurlTalk back on its feet!

By participating on CurlTalk — posting, commenting, liking — in the next few weeks, you will automatically be entered to win amazing prizes.

Our latest winner is Savagegirl!

CurlyCanadian, Bomega and EllaJ have also won wonderful prizes! Will you be next? Post, like, comment, GET ACTIVE and help us get CurlTalk ENERGIZED again!

Learn more!
Nj,ny, pa ,va, dc, ct, md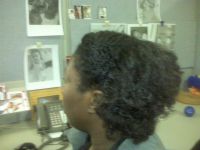 Cerendipity
Posts: 5,091
Registered Users
Curl Novice
Question, how many 4As( posters regularly, even if you arent type 4a) are from either of these states, Can you check in please?
Leave a Comment