We'd like your help getting CurlTalk back on its feet!

By participating on CurlTalk — posting, commenting, liking — in the next few weeks, you will automatically be entered to win amazing prizes.

Our latest winner is Savagegirl!

CurlyCanadian, Bomega and EllaJ have also won wonderful prizes! Will you be next? Post, like, comment, GET ACTIVE and help us get CurlTalk ENERGIZED again!

Learn more!
Tell me about your animals' idiosyncracies

Springcurl
Posts: 8,002
Registered Users
Anabelle has two ball-type toys. They are identical except for their color. If she's playing with the red one and it goes under the couch she comes over to me to get it. if I don't feel like getting it I'll pick up the blue one and throw it to her. And she won't play with it. She waits for me to get the red one. (sometimes that happens vice versa, too)
Drives. Me. Crazy.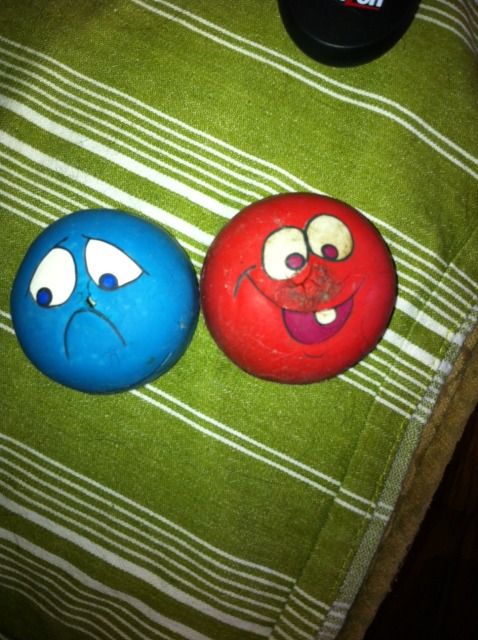 Leave a Comment