We'd like your help getting CurlTalk back on its feet!

By participating on CurlTalk — posting, commenting, liking — in the next few weeks, you will automatically be entered to win amazing prizes.

Our latest winner is Savagegirl!

CurlyCanadian, Bomega and EllaJ have also won wonderful prizes! Will you be next? Post, like, comment, GET ACTIVE and help us get CurlTalk ENERGIZED again!

Learn more!
One 'n Only Argan Oil Hydrating Mask

whirlyhair
Posts: 194
Registered Users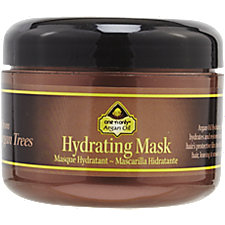 My hair is highly porous, but it also has low elasticity. This hydrating mask supposedly has both proteins and intense moisture. Supposedly overly porous hair needs proteins and low elastic hair needs moisture...

My hair looks GREAT but it still has pesky flyaways that not even my very hard hold gel can stop. I guess it's my porous hair's fault for acting that way.

Can this fix my porosity and elasticity issues? Thanks! BTW, this product was mentioned me by a member here named Corrina. She's a wonderful member. :blob5:
CG since 3/11/2012
Engaged. :love5: Wedding date: 02/26/2016
Type 2C (Botticelli according to Curly Girl: The Handbook)
iii Density
Medium-Coarse Texture
Normal Porosity
Normal Elasticity
HATES:
Traditional sulfates/cones.
LOVES:
Lots of moisture and
homemade FSG! :love10:
(Many thanks to
/home/leaving?target=http%3A%2F%2Fwww.livecurlylivefree.com%2F" class="Popup
for helping me figure out my texture, porosity, and elasticity properties! Check them out sometime!)
Leave a Comment