CurlTalk
Need outside advice..
SoLastSunday152
Posts: 428
Registered Users
Warning.. this is probably going to be a bit long winded..

My boyfriend currently lives on his own in an apartment, and works full time. He is graduated from college and is doing pretty well for himself. His parents, both of whom are in their mid-50s, are having problems. His father has decided that he wants to be separated for 6 months from his wife. Boyfriend's parents seem to think it's a good idea for boyfriend to move out of his apartment, let his father move in and use all his stuff for the remaining 6 months of the rent, while boyfriend moves back into the house with his mother. I don't think this is such a good idea. Boyfriend can barely stand to listen to his mother for 5 minutes on the phone. It seems to me like his father, who everyone suspects is cheating because he has been caught several times sneaking around and conversing with a divorced woman both parents are friends with, is trying to use his son as an easy way out. He says he might come back to his wife after the 6 months, so he doesn't want to have to rent an apartment for a year. His wife also thinks he is more likely to come back to her if he doesn't have to go out and buy furniture and furnish a new apartment. It seems to me and the boyfriend that the father has already made up his mind.. he has already talked to a lawyer about divorce, etc. Boyfriend does not know what to do. He originally rented the apartment with his ex girlfriend, who helped him pay some of the rent. They've been broken up for a long while now and he is doing fine paying for it himself. I'm not in the position to move in with him for at least a year or two from now. Had he still been living there with ex-girlfriend his parents would have never put him in the middle of this situation because they couldn't expect both of them to move out. I think it's a bad idea to go back and live with his mother.. I know what it is like to have to live with a mother in the same type of situation.. it made me completely miserable and depressed and I would have given anything to be able to move somewhere else if it had been possible at the time. To me it seems like his father is looking for the quick way out, and is going to stick his son in the house with his depressed wife whom he can't wait to get away from. He wants to leave now he says because he is tired of her "stalking" him, and constantly checking up on him.. I don't know what he expects after his wife catches him talking to other women and he tells her that he is no longer happy there. I also don't think the situation will improve much if he moves into his son's apartment because it is about 2.5 minutes from his house (where his wife will still be living). She will just do the stalking from outside his apartment instead of from outside of their house. Over-all I just feel horrible because it's a terrible situation.. I guess I'm just looking for some outside opinions.
Lindsey
BKT'ed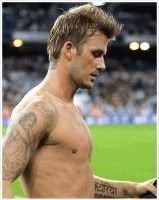 Leave a Comment