CurlTalk
Intro and Embarking on the Curly Hair Journey

dweamgoil
Posts: 23
Registered Users
Hello,
I've been lurking on the forum for about a week and as I began following the tips and wealth of information found here, I began to awaken my natural hair texture and bouncyness as well as to revolutionize the way I thought about my own hair. First off, let me say a deeply felt thank you. I am thrilled and amazed.
I used to belong to a long hair forum years ago and in what seems like another life altogether, this was my hair back in 2003:
This was after some product (much of the same you guys recommend aloe vera gel, oils, low or no cones, etc.; after all, healthy hair is healthy hair). So, for years, I thought of myself as having a pronounced wave in my hair.
After the birth of my now 7 year old, this is how I kept it (after some highlighting and fighting to straighten it naturally since as the weight of the hair decreased, it began getting frizzier and less manageable):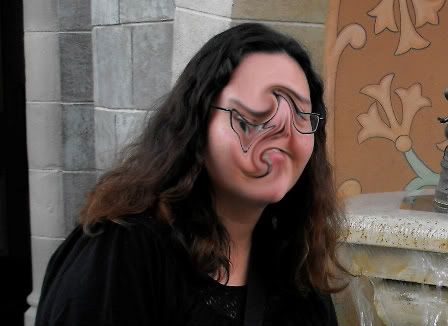 On the other hand, my youngest daughter has the cutest hair ever. It is wonderfully curly and fine like mine, but as I stated before, I was in some serious curly hair denial and thought she had inherited the curliness from her father's side: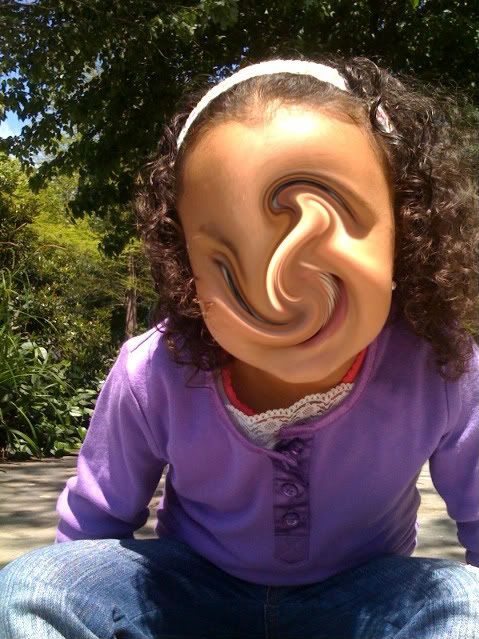 I continued to fight my hair and as we all know how it goes, the more I did, the frizzier and unrulier it got. So recently, I decided enough was enough, and I was going to embrace that I had wavy hair. I began to see a lot of the curly and wavy hair information is basically the same. I tried the CO wash with my current products (which do have some mild silicones, but are made for wavy hair) and I pineappled my hair and this is what I got: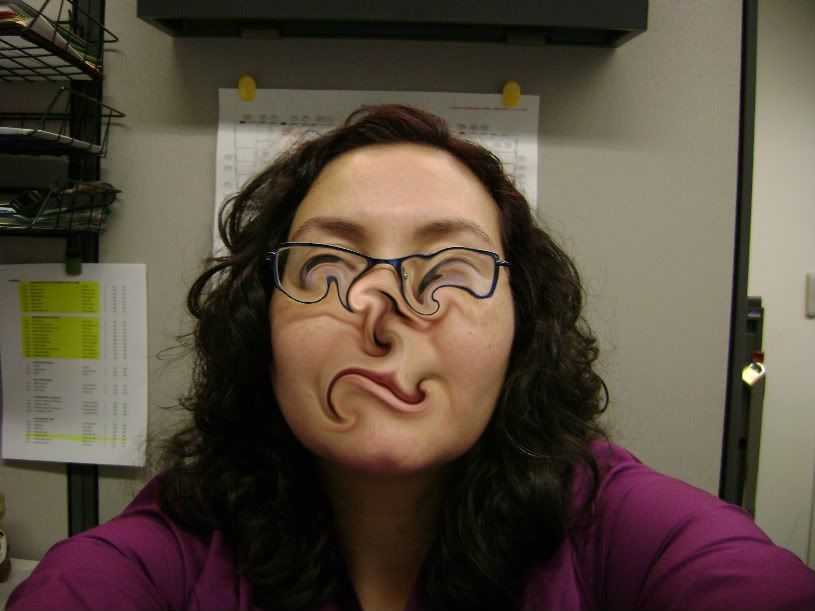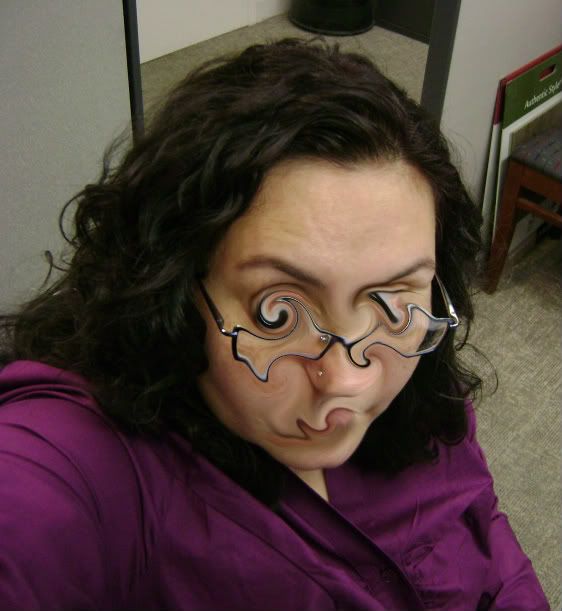 To state that I was really surprised is such and understatement. I never dreamed I could have such volume and actual curl to my hair with basically letting it do its own thing. I realized there and then, I had been an 'in the closet curly' and it was time to come out!
That was Monday of this week. On Wednesday, I went and purchased appropriate products and began detoxing my hair. This morning it's been really rainy here, and the humidity is through the roof, but instead of my hair becoming a frizz ball, the curls began getting tighter. Ok, there was some frizz, but nothing compared to what it was before. By the time, I got to work, I had actual spirals in my hair. Again...amazing.
So, now I realize my hair is full of good surprises and I can't wait to see what I will end up with once I am over the initial transition. In the meantime, here is what it looks like today, after the stint in the rain: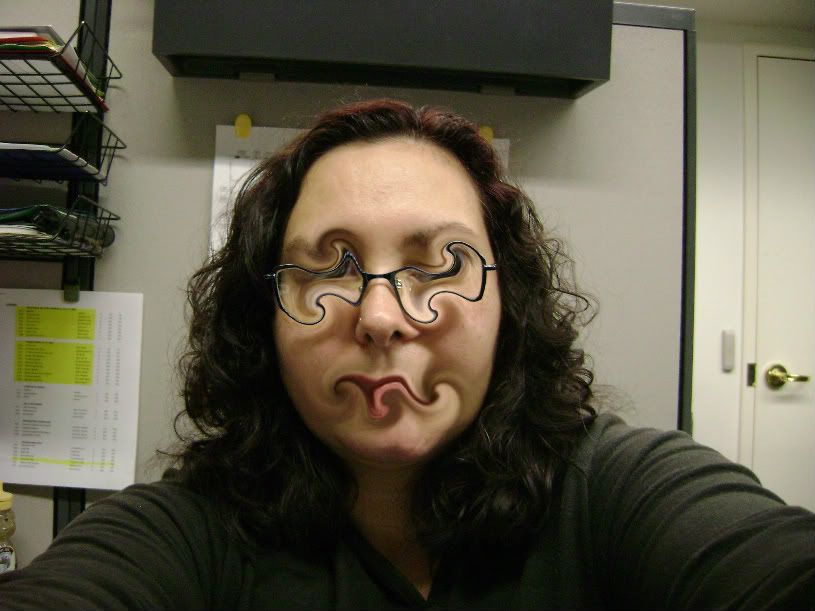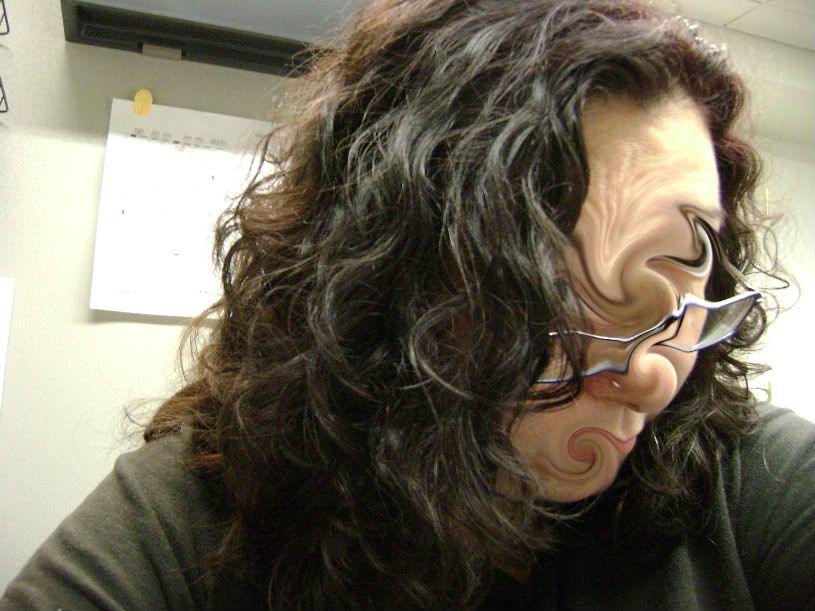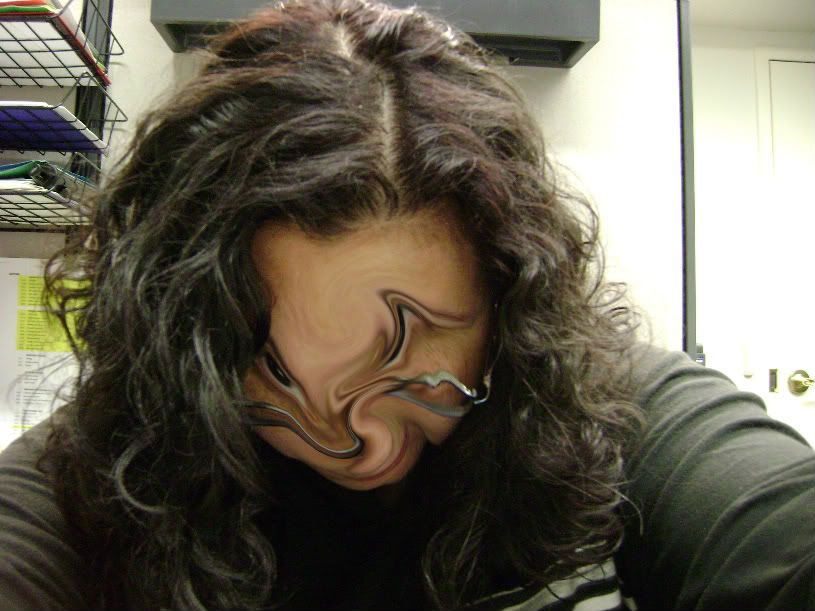 I am looking forward to learning a lot more from all of you. So, from what I have been able to gather, I would say I'm a 3a. I have fine hair, but there's a lot of it and the porosity appears normal. My hair tends to prefer protein over humectants, but they are all good in moderation. :thumbup: Does this sound right?

DweamGoiL
2C / f / iii - medium to high porosity
(started modified CG on 01/23/2012)
Wash
Tresemme Naturals Radiant Volume (for CO Wash)
Kinky Curly Come Clean Shampoo (once per month)
Styling
Monoi oil (leave in)
La Coupe Orgnx Curling Mousse at roots for lift
DevaCurl Angel or Joico Curl Activator
Dove Extra Hold Hairspray with natural movement to finish
Refreshing
Homemade Sea Salt Spray as a curl activator for 2nd and 3rd day hair
Leave a Comment