I apologize in advance, but could you tell me what hair type I am?
Aussie_Dog
Posts: 27
Registered Users
I've been experimenting with this new "lifestyle" for about a month (or less, however long I've been registered here), and I'm still learning, still figuring out what works for me and what's easiest or too complicated to even bother with. But it's really starting to drive me nuts that I don't really know what type of curl pattern I have. Before CG, there were 4 types of hair. Bone straight, wavy (like the sand in a lake), curly, and afro-curly. Now I'm learning it's not so black & white, and I'm learning more about my own hair. I've always heard it's "so thick" and "so curly," but now I suspect I'm maybe 2C/3A, and my hair is NOT thick. It's bordering on thin. For the most part, knowing what type of hair I have doesn't matter, but I like knowing FACTS, and I'd like to know which forums I should lean more towards, lol
In these pics, I had a great hair day, which was the first time I deep-conditioned, then washed my hair as usual and let it air dry, versus washing at night and plopping, then letting it dry the last couple of hours before work. The hair still wasn't perfect (I'm still playing around with gel amounts) but it was the first indications of what the finished product might look like. I always get frizz, but this time, frizz was pretty minimal. Not gone, but minimal. Also, bear in mind that this is ALL the hair. I brought the hair from the back to the front.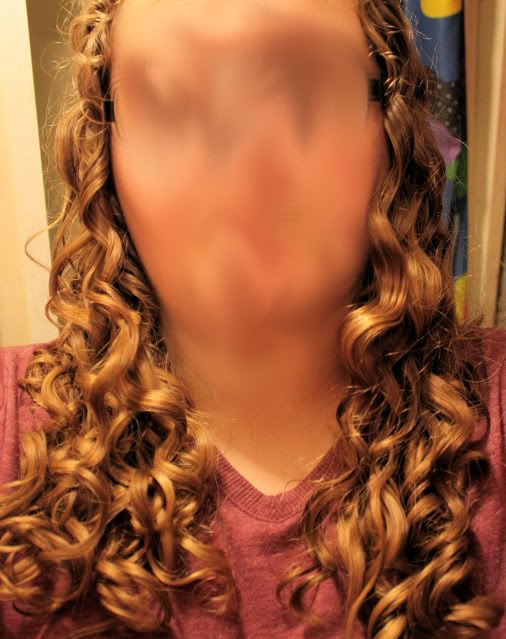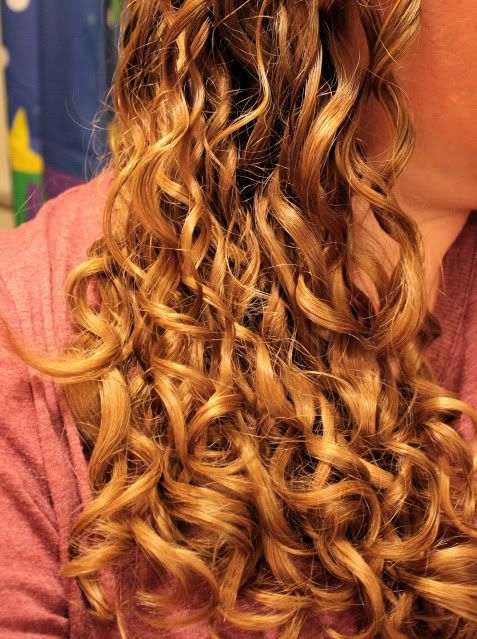 One thing I've noticed, but I don't know if every curly girl deals with it, is my curls love to wrap around other curls. Drives me nuts. Hair looks fine, and then I try to move most to behind my shoulder and all the locks try to follow suit because it's all like velcro, caught up on each other.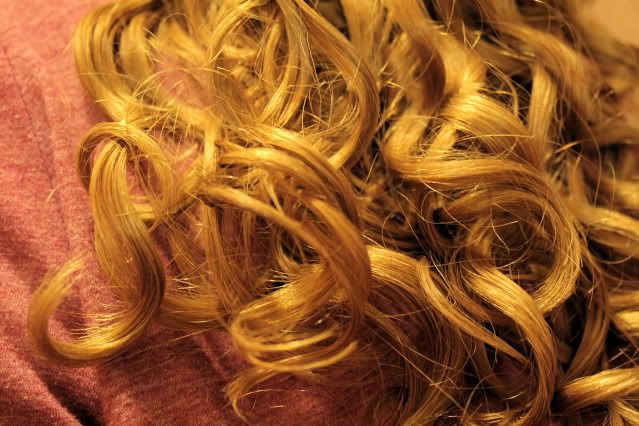 Some people are like slinkies... Not really good for anything, but
you still can't help but smile when you see one tumble down the stairs.
Leave a Comment