My haircut, the RESULTS!

curltastrophe
Posts: 26
Registered Users
Ok so I wanted my hair to turn out like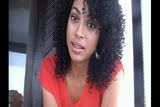 it turned out kinda like this but WAY shorter. Can yu please tell me if you like it?
ttlklutz's Channel - YouTube
Just watch the whole video,its not long, named HAIRCUT! and tell me if you like it(there are some videos from before my haircut if yu wanna see that). I just dont even know what to think, my bf loves it, my mom thinks the bangs are to short(news flash bangs arent supposed to be half was down your face generally) and my older brother just hates it. I think its cute but idk if it suits my face and i just cant even believe my long pretty hair is gone
I really dont know why i am so upset. I loved until my family started sayin they hate it. Sorry if this was long so if you guys wouldnt mind giving me your honest opinions that would great and HIGHLY APPRECIATED!
Leave a Comment