Nothing really works in my hair…help? (with pics)
vanillatoffee
Registered Users
Posts: 105
I'm frustrated, you hear me? I need help, seriously. I feel like a hair stranger…like there's nothing out there for my hair as far as styling goes. I just want my hair to still be fluffy and lightweight w/o so much darn frizz and I don't want it to be filled with chemicals..too much to ask? lol
Natural since
: October 2010
My hair (when healthy) is
: protein sensitive, medium/coarse, wiry, strong, fluffy, lightweight
My hair hates
: shea butter & coconut oil (tried Sheamoisture stuff, Cantu Shea, Hello Hydration, unrefined coconut oil -- it all makes my hair feel rough, frizzy, gross), GD TTTT Condish, creams or butters
My hair likes/okay with
: Suave Mango Mandarin, GF Pure Clean for co-washes & olive oil keeps it moisturized...
I don't know about
: aloe vera (but I don't think it'll like it), avocado or jojoba oils
Notes
: I don't do twistouts or braidouts cuz, well…I'm not the *greatest* planner and I noticed my first SSK after doing a twistout, but that coulda been incidental)
My naked WNG hair in pics:
wet: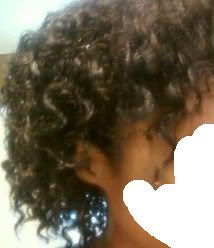 co-washed w/ Suave MM, now drying with just olive oil :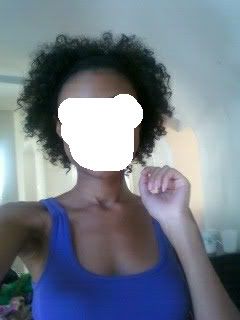 later that day…
hair on different day w/ just olive oil (my hair wasn't as tightly pulled back like usual)
random naked hair (can't put it in a ponytail yet unless i'm holding it lol smh)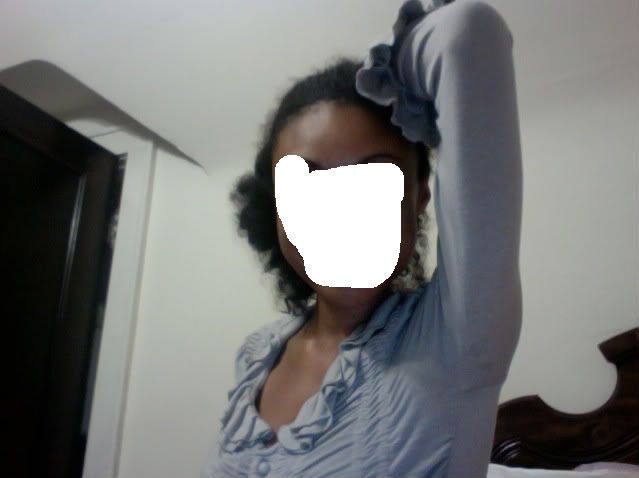 My siggy is my hair w/ some product that makes my hair feel like..eww. I like my natural hair w/o products but I get so self-conscious about the frizz. I know frizz goes with the territory but sometimes it gets to me.
Any advice on products to use???
plz help I've wasted so much money smh…Any ideas?
[Oh, one more thing: I started using a cotton skirt to dry my hair off with (the same way ppl use the cotton t-shirts) and the first day it worked beautifully but by today, my hair was SO frizzy when I took it off... it freaked me out, it usually isn't like that til it dries completely.]
:icescream:

last relaxer: june 2010. bc: october 2010.

:happy10:

properties: mix of 3 & 4, high density!!, medium-coarse, protein sensitive, low-normal porosity

, cottony, daughter S

hair likes: garnier pure clean

conditioner, v05,

water & olive oil...that's literally it. so far...

four fat braids every night;

moisturize or spray w/ water, seal w/ EVOO every other night.
Leave a Comment