Natural (almost 1YR) advise needed
escaz
Registered Users
Posts: 9
Hello All,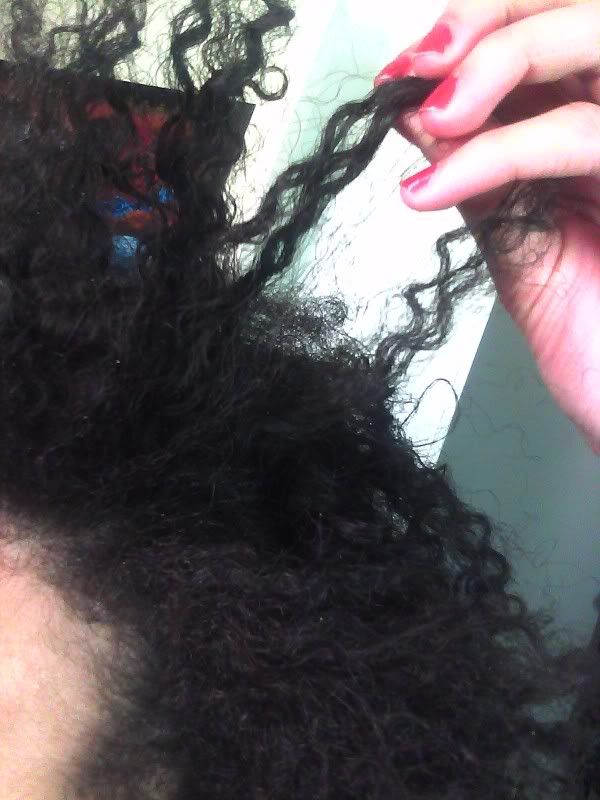 (I've really been appreciating my curls since I've gone natural-- it's been a long process to come to this point but it was worth going through)
I haven't posted much on the site, though when I'm on here I find more posts helpful. Forgive me if a similar problem this has been posted already, But I feel that I need more than one thing answered.
long story short: I've been relaxing & texturizing my hair since I was a little girl up until about a year & a half ago; I transitioned, then finally 'BC'ed. For now, I am waiting for some more length to come in & it's surprisingly growing in pretty quickly. However, I'm having difficulty with
multiple textures
in my hair; somewhat
defined curls
, some
extremely defined curls
, & loose frizzy
straw-like waves/straightISH
hair everywhere in between the curls (mojority of it is on my crown). The length is also frustrating, i just want to be able to put it in a ponytail at least-- I've been doing a flat side twist in the front for the longest time 'cause my bangs are so short compared to everything else (some styling options, please?) I've always seen my hair as a combo between 3c & 4a, what do you think?
http://i6.photobucket.com/albums/y201/paintingxyou/HAIR/CIMG0175.jpg
(yeah, excuse the fact that i'm not wearing makeup tonight) anyways, it's obviously a strange shape overall on my head haha, but I guess I'm clueless as to how I even want to get it done when more length comes in; I guess I need help deciding (?)
My crown problem, it just looks so drastic to me:
http://i6.photobucket.com/albums/y201/paintingxyou/HAIR/CIMG0184.jpg
So yeah, basically I need advise at this point of my natural hair progression. I'm pretty shy about asking but ANY help would be truly appreciated.
ps: I LOVE Cantu Shea Butter, it feels so nice when I put it in my hair. I've rarely been putting styling products in my hair since I've chopped the ends but I find that Garnier Fructis CREAM-GEL works good as well as AG Recoil. I am still searching for the perfect deep conditioner (which i do pretty often; suggestions on that as well would be a GREAT help)
Thanks for reading
Failed to load the poll.
Failed to load the poll.
Leave a Comment