Miss Jessie's Baby Buttercream
wavezncurlz
Registered Users
Posts: 1,814
I was always too cheap to try this product for my daughter (I think she's a 3b/c) . My girlfriend has used it on her 3b daughter's hair and raved about it. I also wanted to try it for myself (I'm 3b/c). Knowing that I'm interested, she passed along the following message from the salon:

Spread Miss Jessie's Love
This Holiday Season.

Buy 1 Get 1 Free!

I ordered it and have to say it's very moisturizing and smells delicious! I used it on my daughter and it left her hair very soft and shiny. Her edges are sometimes fly-away and curl up. Girlfriend plays like a tomboy and by the end of the day, her edges looked pretty smooth. On me, I liked how it lengthened the curl and made it really shiny. It's still kind of pricey but the 2 for 1 made it worth my while. The sale will go until the end of the year.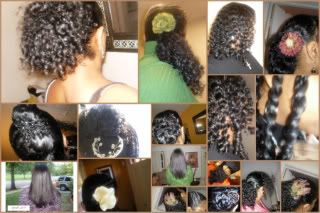 [
mini-album w/ various styles for the past 10 years of natural hair:
http://s29.photobucket.com/albums/c252/wavezncurlz/hair/
password: curlzorwavez
Leave a Comment