Update on Andre
cyndi
Posts: 3,341
Registered Users
As many of you probably predicted, we decided to adopt Andre. I had said we would change his name to Beau if we decided to keep him, but we just couldn't. He's out little Andre. We love him just the way he is. He is the sweetest little boy ever. He's come a long way, but still has a long way to go. The six years that he spent in a puppy mill have caused a tremendous amount of damage that can probably never be completely undone. I'm amazed that he can forigve humans as much as he has. He is really attached to me and he also likes my boyfriend. He'll let other strangers pet him, but he's not too crazy about it. He likes to cuddle with Belle, but she's still not too sure about him...
As for training, he's doing okay. He's doing great with housebreaking. He's only had three accidents, which is pretty great for a puppy mill rescue. Due to the fact that I live in an apartment, he was forced to learn to walk on a leash pretty quickly and also learned to go up and down stairs. Since we always take the same routes, I didn't realize how scared he actually was on the leash until the other day. If he knows where he is, he walks pretty well. If he doesn't know where he is, he doesn't trust that he is safe. I've started taking him on different routes to teach him that he'll always be safe with me. I'm also taking him on an outing a day. He's been to my mom's house and did okay. But we went to Petco last night and he was terrified. He wouldn't even eat the treats that I offered him half of the time. Poor guy. Even with my background in behavior modification, training is difficult due to his fears and anxieties. I've contacted an obedience school and they suggested I enroll him in their puppy class. We're going to look silly with all of the puppies next month, but hopefully he will get the socializaiton that he needs. The trainer has experience with puppy mill dogs and said she will warn the other people in the class not to approach him the way they do the other puppies in the class.
As for his health, it's not too good. He has a grade 5 (out of 6) heart murmur. Right now, he is not in congestive heart failure. In February, a veterinary caridiologist from Texas A&M is coming to Dallas and having a heart clinic for Cavaliers. I'm going to take both Belle and Andre to have them checked out. Andre will probably have to be put on a medication. And more than likely, Belle has a murmur too...it's just part of the breed. His health is the main reason we decided to adopt him. When I got Belle, I did not know about her eyes. I did not want somebody to adopt Andre and then him end up with some heart condition. In addition, I couldn't trust anybody else to take could care of him and his poor little heart.
I've attached picture of my cuddly little guy. As you can see, he likes to cuddle up next to Belle and she "tolerates" it. He still loves his crate, but is starting to spend more and more time with us on the couch.
Cuddling with Belle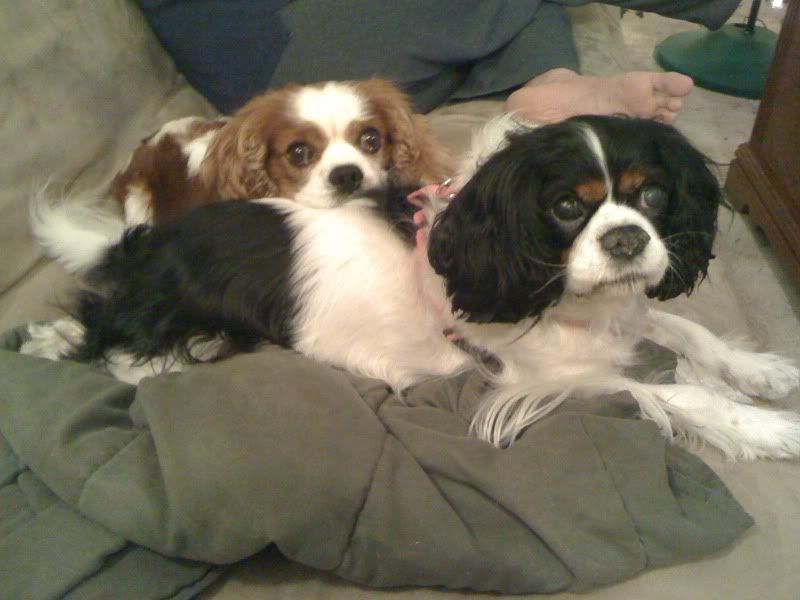 Mommy, get off NC!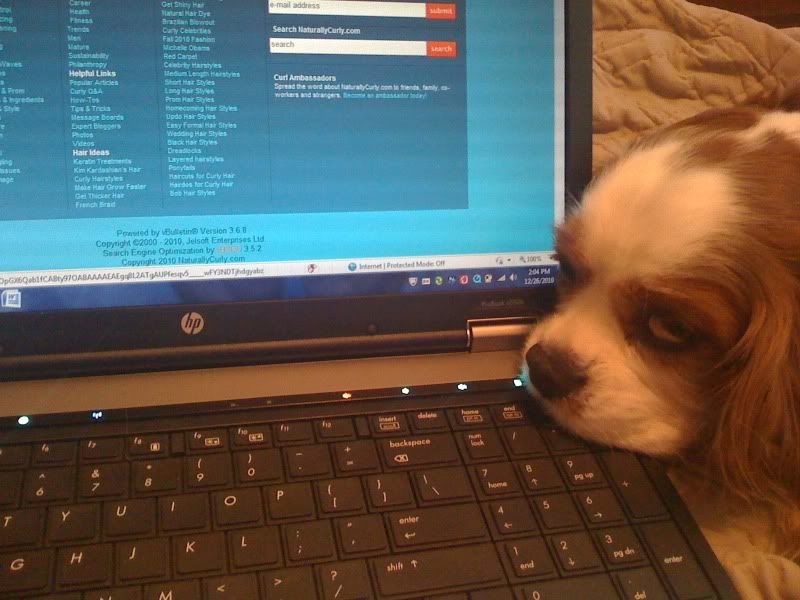 Sleeping on the couch.
Belle went in his crate looking for crumbs and wasn't too happy about being shut in.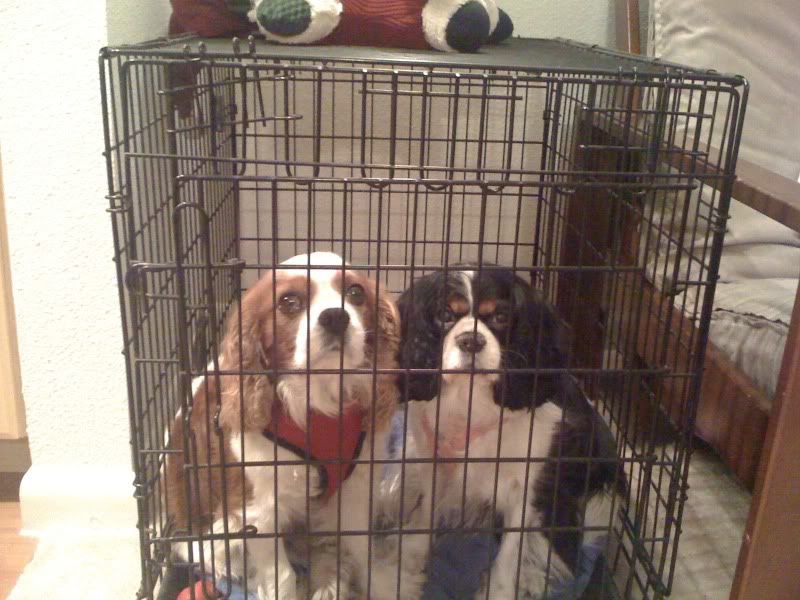 Represented on the tree. I already had the Belle ornament from before...it took me forever to find it one year. Hallmark actually made an ornament this year that looked like Andre.
I think that I deceive genius.:happy10:
Leave a Comment