Tina at William Mason Salon in Prattville, Alabama (warning, large pics!)
musicaleloquence
Posts: 112
Registered Users
Hey, y'all!
A month ago or so I posted looking for a hairstylist in central Alabama, because I believed that the (amazing) stylist that had cut my hair before was no longer at the salon I went to. I was mistaken! Happy day!
So, I went to William Mason Salon, which is an Aveda concepts salon. No silicones, but I believe their shampoos are low-poos. I didn't mind, a low-poo every once in a while for me isn't a big deal.
Tina has curly hair that she wears very proudly, and she's from my hometown, so we're able to talk about crazy Alabama people while she's doing her thing, which is an awesome bonus for me.
I walked in on Tuesday morning at around 9 and asked if Tina had any slots open that day, and I was told to come back at 10:30. The desk staff were all very nice and friendly, although their computer database did say that I'd never been there before (not true, but they fixed that for me).
I came back at 10:30 and was promptly offered hot tea, coffee, and water. I went to Tina's work area and showed her a few pictures of what I had in mind. My hair had been getting too long and bulky at the bottom and it really just needed shaping up badly. We hashed it out for a few minutes until I was comfortable that we had the same thing in mind. Tina was very open to my suggestions and was more than ready to accommodate me. She showed me where she would cut so that my hair hit where I wanted it to when dry (just above my shoulders). She did make sure I knew it would look a little longer when straight, but as I never wear my hair straight, that wasn't a problem. She did not cut a dry guide, but that honestly wasn't an issue with me because she really was sure of where she would be cutting.
I went back to the hair washing station, where a young woman did an excellent job of washing my hair. She was very nice and humored me when I got the giggles- my scalp is a little ticklish.
From there, I went back to Tina, who proceeded to take her time cutting my hair. One thing I really love about this salon is that you never feel rushed. You never feel like you're taking up too much time or that the stylist is in a hurry with you.
All in all, the cut took about twenty minutes or so. While she was cutting, she was explaining everything she was doing, and why. We also talked about care for curly hair and what we like to use in our hair. It was nice to talk to a curly face to face since we don't have many down here that are willing to ditch 'cones and sulfates. She told me about every product she put in my hair and I felt very comfortable with the ingredients.
After the cut was finished, she asked how I wanted it styled. Since I normally wear my hair in it's naturally curly state and never do anything else, she asked if I wanted something different. I told her to go wild. So she used a round brush and a hair dryer to achieve a soft curl at the bottom of my hair with relatively straight hair the rest of the way. There was lots of body and movement and I really liked it, though I'm not sure I have the patience to do that in the morning by myself.
After the style was done, I thanked her and paid. The wash, cut & dry was $45 even, and I gave her a $15 tip.
All in all, another wonderful experience with Tina at William Mason.
Pics:
Day of cut, with the round brush styling. I like this, but it's a lot of work.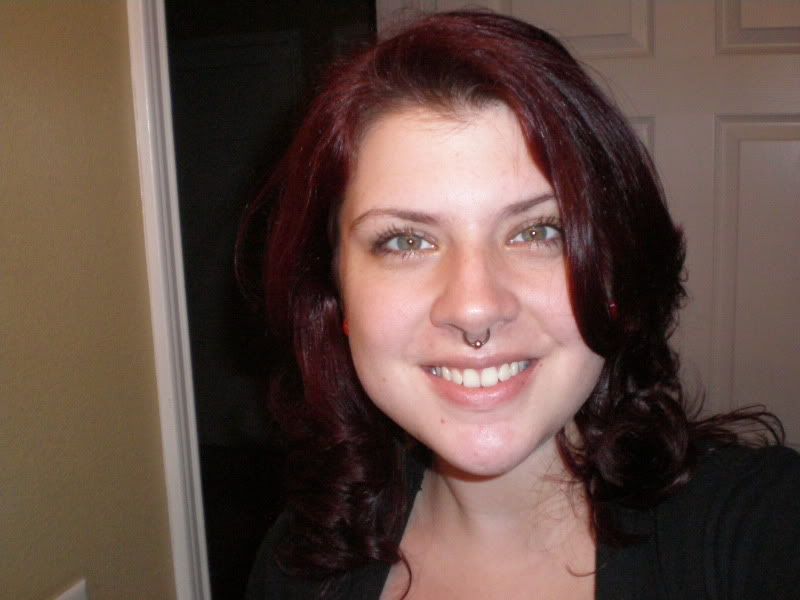 Day after the cut, back to curly. I really like the shape.
So that's it. I highly recommend Tina at William Mason to any curly or wavy out there in central Alabama. I feel the pricing is fair, and the quality of products, services, and people there is absolutely fantastic.
Hairtype: 3a/b, normal elasticity, low porosity, medium thick & fine- my hair can't get enough protein!
*****HG Routine*****
Cleanse: Care Cure Conditioner
LI: Biolage Conditioning Balm (not very often used anymore, really)
Styling: Eco Style Protein Gel and a diffuser (pixiecurl method).
Leave a Comment