i HATE pushing xmas, but...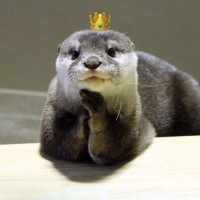 rouquinne
Registered Users
Posts: 13,737
Curl Connoisseur
just looking at this product, i know it will sell out QUICKLY!
*sigh*
is there a makeup lover on your list? do you just want something that's beautiful from one of your favourite companies?
take a look at the BIG color wheel eye shadow palette from Stila:
http://www.stilacosmetics.com/product_detail.asp?PMID=822&dept=6&cat=42
37 eye shadows in a case with a large mirror and a 16-page look book for the amazing sum of $38 US.
(now, here is my
caveat emptor
when it comes to Stila - i have never found their eye shadows to be great when it comes to pigmentation. the darkest Stila eye shadow i own - Barefoot Contessa - looks dark in the pan, but goes on at the same intensity as a medium MAC eye shadow like Mulch. that said, the colours are creamy and lovely to apply.)
Leave a Comment