Dear MAC Harlots...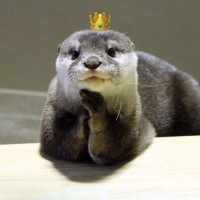 rouquinne
Posts: 13,737
Registered Users
Curl Connoisseur
y'all are going to think Auntie Rou has lost her marbles (blame it on the snow or getting up at 5:00 am with Drew), but there is a new MAC collection out and frankly... i don't think it's worth the $26Cdn per lipstick - just for instance - that they're asking!

:shock:

yes, folks, that's $10 more per tube than the regular prices.

the collection is called MAC Couture, and while the colours are lovely, you are paying for the VERY fancy packaging.

in all good conscience, i cannot recommend it - especially when i know so many of you are on budgets and have heavy duty seasonal expenses.

this is my not so humble opinion only and your mileage may vary, of course (got to get the 'net cliches in there), but i'm not buying any of it.
Leave a Comment