clearing out my closet

Jaqi
Registered Users
Posts: 75
willing to trade or accept best offer. please pm me.
-ONE 30ml tube of protect & perfect by the brand No.7, it's unopened & i paid $22 for it, i have another one but it's only 60% full.
http://www.amazon.com/Boots-Protect-.../dp/B000E793P2
mine is from england so the bottle isn't glass it's plastic.
-ONE 50ml jar No.7 brand (80% left) of protect & perfect day cream w/spf 15. i got this from target & i paid $20.00
http://www.target.com/Boots-No7-Prot.../dp/B0019CK0IK
ONE unopened bottle of La Roche-Posay Anthelios SX Daily Moisturizing Cream SPF15 (fragrance & paba free).
http://www.cvs.com/CVSApp/catalog/sh...e_Free_Listing
i have this that i got from avon, used only a few times, i think i paid 20 bucks, but i don't remember, google to see the price.
http://www.amazon.com/Avon-ANEW-ALTE.../dp/B000BCXY32
one jar of ...
http://www.brightonbeautysupply.com/...spf2017oz.aspx
i used this 3 times max. mine is a different packaging -- i got it from marshalls.
2 unopened bottles of (8oz) ps i love you body lotion by bath&body works.
1 unused bottle of (8oz) vanilla noir fragrance mist by bath & body works.
http://www.bathandbodyworks.com/prod...330&cp=3356137
Modified CG Lowpoo X1 a week
2B/Med porosity/Med texture
Low Poo:GTTT
Cowash:Vo5 Tea Therapy
RO:AOHRS
DT: Darcy's Botanicals PS
Jessicurl WDT
Shea Moisture RCM
Stylers:Boots Pink/Dr.Bronners Style Creme
L.A Cashmere Curls Gel

I DT once a week (over night), & I do a ACV rince once a month.

:love2: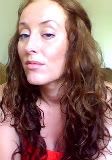 Leave a Comment