We'd like your help getting CurlTalk back on its feet!

By participating on CurlTalk — posting, commenting, liking — in the next few weeks, you will automatically be entered to win amazing prizes.

Our latest winner is Savagegirl!

CurlyCanadian, Bomega and EllaJ have also won wonderful prizes! Will you be next? Post, like, comment, GET ACTIVE and help us get CurlTalk ENERGIZED again!

Learn more!
New obsession: Bento Boxes
kellygreen49
Posts: 625
Registered Users
Bento 弁当 is a single-portion takeout or home-packed meal common in Japanese cuisine.
It's all about making it look aesthetically pleasing and compact.
Examples:
/home/leaving?target=http%3A%2F%2Fcommunity.livejournal.com%2Fbentolunch%2F" class="Popup
I don't have a "bento box" that they use, so I've just been using Tupperware. I hope to buy one off of eBay soon. I like that it helps you eat healthier and puts it into portions. It's fun, relaxing, and you can make them ahead of time and put them in the fridge. My friend and I started "Bento Warring" on Facebook trying to make the best Bentos. ...Ours suck compared to the ones on LiveJournal. But they are a lot of fun.
Those are turkey/cheese roll ups acting as "sushi". Fried rice balls on a bed of lima beans.
I thought if some of you wanted to try making your own Bento Box you could post it here
If you need inspiration, check here:
/home/leaving?target=http%3A%2F%2Fweelicious.com%2F" class="Popup
There's many small portioned recipes. You don't have to stick to Asian food while it is fun. Make italian bentos, breakfast bentos, only blue-colored-food bentos.
3A~fine texture
Cleanser: GiovanniTTTT, Deva Low Poo
Condish: Deva One C, GiovanniTTTT, GVP Balm
Styler: Deva ArcANGELL, HESMU, AG Mousse Gel
Want to try: CJ Gellie, Hand Dry Hair Glove, BRHG
I
second day hair :iconbiggrin:
Call me a Curltalk Otaku. ~MirCurls
/home/leaving?target=http%3A%2F%2Fpublic.fotki.com%2Fkellygreen49%2F" class="Popup
PW curlyhair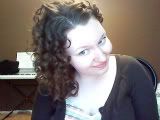 Leave a Comment