Introducing BiancaGuide!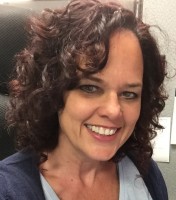 Gretchen
Administrator
Moderators
Posts: 10,840
Curl Virtuoso
Everyone, I'm pleased to introduce our newest moderator/guide, BiancaGuide. Bianca has been a long-time member of CurlTalk, and has generously offered to help our guiding team ensure that this is the best community on the Web!

Our current guides, MedussaGuide and SuZenGuide, do a fantastic job and will continue to help out. But as we grow (yay!), we're finding we could use a bit more help, especially with all the spammers who have so much fun with us!

And I'll just take this opportunity to again thank you, our members, for making NC such an incredible place! We are only what we are because of each of you.

Gretchen
NaturallyCurly.com co-founder
3A

You are beautiful!