This is J info re "cracking"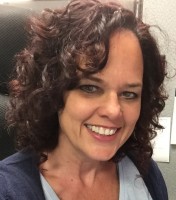 Gretchen
Administrator
Moderators
Posts: 10,840
Curl Virtuoso
A few of you have expressed concerns regarding the "cracking" design on the
This is J headbands
, so we contacted the designer. Here is her response:
As for the ink cracking, this is part of the effect. We lay down the ink thinner on some patterns and thicker on others. This is to achieve distressed looks or give a certain feel to the patterns. If your customers are finding that they don't like the cracking then we can supply you with a list of heavier inked fabrics vs. "softer" (as we call it) inked patterns. Let me know...I would be happy to let your customers know!
I'll try to get that list.

Gretchen
NaturallyCurly.com co-founder
3A

You are beautiful!
Leave a Comment