Lemon Mousse and Raspberry Sauce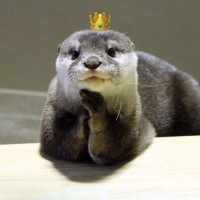 rouquinne
Registered Users
Posts: 13,737
Curl Connoisseur
Lemon Mousse

2 eggs separated
1/4 cup sugar [60 ml]
juice and grated rind of 1 lemon
1/2 cup whipping cream [125 ml]

Beat the egg yolks with the sugar until thick. Add the lemon juice and rind. Transfer the mixture to the top of a double boiler and cook over simmering water, stirring CONSTANTLY for about 4 minutes, or until the mixture is thick.

Remove from heat and cool.

Whip the egg whites until soft peaks form and beat the whipping cream until stiff. Fold egg whites into whipping cream. Then fold into egg yolk mixture.

Pour into 2 serving dishes and chill.


Raspberry Sauce

1/2 cup frozen raspberries thawed [125 ml]
2 tablespoons sugar [30 ml]
juice of half a lemon

Cook raspberries, sugar and lemon juice over medium heat until sugar is dissolved. Mash the cooked berries and liquid through a sieve to remove the seeds. Cool.


drizzle raspberry sauce over lemon mousse to serve.
Leave a Comment