Best of CurlTalk
Not really posting this for any reason in particular but just feel like spreading some random love. I have been on and off this board the last ten years or so. I must say it was awkward at first being among the few guys here but I thank you ladies for making me feel welcome and comfortable about embracing naturally curly hair. Much love to you, curl friends. In particular, much love to you
@Gretchen
. 
bobby
I am so over the names of some make up colors.  I have decided that I will not purchase any colors that have a name that I would have to explain to a 5 year old.  I will not buy "Orgasm" or "Nip Slip" or "Sex on the Peach" .  Granted I am not a big makeup wearer, so no makeup company will miss my money.  In this #MeToo era I am just over these slutty titles, we need strong empowering titles.

Anybody want to join me?
We're launching another contest! 

Each month for the foreseeable future, the CurlTalker who earns the highest points total per month will win a collection of three great products!  I've raided NC HQ and have a whole new collection of fantastic products to give away. 

Boost your points total by posting more new discussions, by commenting on existing discussions and liking, etc. others' posts. 
So that everyone gets a chance to win, we'll say that no one person can win more than once every six months. 

Thanks for helping us reinvigorate CurlTalk! 

UPDATE: THE CONTEST IS NOW CLOSED.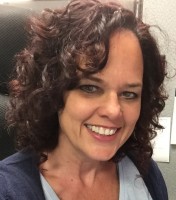 Gretchen